WEEKLY BRIEF
JUNE 03, 2023
The Maritime Security Forum is pleased to provide you with a product, in the form of a week newsletter, through which we present the most relevant events and information on naval issues, especially those related to maritime security and other related areas. It aims to present a clear and concise assessment of the most recent and relevant news in this area, with references to sources of information. We hope that this newsletter will prove to be a useful resource for you, providing a comprehensive insight into the complicated context of the field for both specialists and anyone interested in the dynamics of events in the field of maritime security.
The Weekly Brief contains more voluminous material and the concept is to be studied at the weekend but also during the week depending on the reader's interest, unlike the MS Daily which is designed to be read ,, over a cup of flavored coffee,,
Weekly Brief JUNE 03, 2023
Starting next week, this weekly information product Weekly Brief will no longer be edited and will be replaced on Saturdays by the MS Daily Brief whose format has been changed.
Cupons
Ukraine Update | Ruzzia must leave Ukraine | Ukraine will strike soon – Video Presentation.
Poland seeks 'Killer Whale' submarines to counter possible Russian aggression as war knocks on its door – June 3, 2023, EurAsian Times.
The main mystery of the new $300 million US aid package: AIM-7 air-to-air missiles.
Russia is trying to set a trap for Patriot systems in Ukraine. The ultimate goal: destruction of Ukrainian brigades with military aviation.
Israeli EW radars will 'defend' Ukraine from Russian attacks; army trains in Poland to master systems – by Ashish Dangwal, 2 June 2023, EurAsian Times.
Ukraine attacked Russian Army positions in the port of Berdiansk on the southern coast of the Sea of Azov (Photo/Video), Russian-occupied port hit by British Storm Shadow missiles.–2 June 2023, The Telegraph Times.
Blinken: US will help Ukraine build an army that is ready for the future.
Russia has announced a major reorganization of the military in 2023. Two new joint and air armies will be formed
'Stop sending weapons, hold talks' to end Russia-Ukraine war-Published on 2 Jun. 2023. AlJazeera Times
Ranking of Russian tanks losing their turrets fastest in Ukraine. The top is led by the tank that holds the record: Turret blown 100 meters in the air.
MAYHEM in Kiev! US 'accelerates' deployment of Gepard anti-drone systems to counter Russian UAVs – 2 June 2023, EurAsian Times. 14
Russia adopts 'new tactic' to kill Patriot system; Moscow's growing number of missile firings reveals sinister strategy – by Parth Satam, June 2, 2023, EurAsian Times.
'Outpacing' HIMARS and Tornado, Russia develops new MLRS 'Sarma' capable of firing smart munitions – by Sakshi Tiwari, June 2, 2023, EurAsian Times.
Zelenski: Ukraine's army is just waiting for Moldova's signal to liberate Transnistria. Unilateral military action – ruled out.
Absolute first: A British RC-135 aircraft has flown over Moldova for the first time. Big crowds over Romania too
In a Russian-backed strategy, Iran plans to step up attacks against US troops in Syria.
China's attack on Taiwan could be 'swift and ferocious'; Beijing not deterred by Russian 'failure' in Ukraine – IISS, by Sakshi Tiwari, June 2, 2023, EurAsian Times.
Muslim teenager converted to Islam and radicalised in solitary confinement was 24 hours away from a terrorist attack when he was arrested – by Martin Evans, 2 June 2023, The Telegraph Times.
Police search home near Berlin in Nord Stream sabotage investigation – by Jorg Luyken, 2 June 2023, The Telegraph Times.
A 'Russian love affair': Why South Africa remains 'neutral' on the war – by Crystal Orderson, published on June 2, 2023, AlJazeera Times.
US seeks TNT in Japan for artillery shells in Ukraine: Report-Published on June 2, 2023, EurAsian Times
WATCH: Joe Biden falls to the ground during a graduation ceremony-By Nick Allen, 2 June 2023, The Telegraph Times
India relies on Lord Rama to 'resuscitate' ties with Nepal; seeks to beat China with 'Ramayana corridor' – by Ritu Sharma, 2 June 2023, EurAsian Times.
High-intensity warfare returned to the European continent in 2022 as Russia invaded Ukraine. The war knocking at Europe's door has spurred countries to fortify themselves.
Germany approved the purchase of F-35 fighter jets and increased its defense budget. Now Poland is looking for "killer whale" submarines armed with long-range cruise missiles to attack land targets.
Poland has also kept open the option of nuclear-powered submarines for long-range operations. Italy has also approved the construction of the third new generation submarine linked to the Near Future Submarine programme for the Italian Navy.
Delighted with the peace on the continent, given that there has been no major conflict since World War II, Poland has postponed the acquisition of the Orka (Killer Whale) programme.
At present, the Polish navy has only one ORP Orzel kilo-class submarine in its fleet. It is completely obsolete and has been under major repair for years. Previously, the Navy decommissioned its four fifty-year-old Kobben-class submarines, purchased from Norway in 2017, 2018 and two in 2021.
Deputy Prime Minister – Minister of National Defence Mariusz Blaszczak recently announced that the programme will be launched before the end of this year.
"We are continuing with the Orka (Killer whale) programme. In the course of this year, we intend to launch a procedure aimed at the procurement of submarines with the transfer of the necessary technologies, which we want to obtain through compensated purchases. The vessels should be capable of using (…) manoeuvring missiles capable of hitting targets deep in the aggressor's territory," Blaszczak said.
Poland and Russia have a long history of turbulent relations. In 2007, the relationship took a positive turn, but the annexation of Crimea in 2014 halted this "reset". Since the attack on Ukraine, Poland has been one of Russia's fiercest opponents and a staunch ally of Ukraine.
The announcement of the reset came close to Russian President Vladimir Putin's decision to deploy tactical nuclear weapons near Belarus' border with Lithuania, Latvia and Poland. Belarusian soldiers are already in Russia to train on the Iskander M-Missile missile, capable of carrying nuclear warheads.
Tactical nuclear weapons are designed to destroy enemy troops and weapons on the battlefield. They have a relatively short range and much less power than the nuclear warheads mounted on long-range strategic missiles capable of destroying entire cities.
"We want our submarines to be characterised by (…) a high capability in terms of weapon systems and flexibility of configuration [and to be] capable of striking at the right moment, either against a surface target or a land target," says the national defence minister, who says the submarines will not only be armed with heavy torpedoes but also cruise missiles.
The Polish navy's area of operations remains the Baltic Sea, but reports suggest the defence establishment has not ruled out SSNs (nuclear-powered general attack submarines).
And their purchase will depend on financial availability. The ability to remain submerged for longer duration is a significant criterion for its new submarine, making air-independent propulsion (AIP) technology a requirement. AIP allows a non-nuclear submarine to operate without access to atmospheric oxygen.
Likely competitors in the battle are the French Naval Group (formerly known as DCNS), Germany's ThyssenKrupp Marine Systems (tkMS), Sweden's SAAB and Spain's Navantia.
The Korean KSS-III class large conventional submarine, equipped with AIP and armed with vertical launchers for cruise missiles, will also be a weapons platform the Poles will be interested in examining.
Russia's war in Ukraine – Europe's Zeitenwende
Scholars are writing papers on how war has become obsolete in Europe. Seventy-five years without major armed conflict since the end of World War II can do that. However, Europe reached a "Zeitenwende" (an epochal change) on 27 February 2022, when Russia attacked Ukraine.
Russia's war against Ukraine rewrote European defence policy within a year. For years, the European Union has engaged in trade and economic activities with Moscow, wanting it to thwart its aggressive efforts.
The idea of using EU funds to send lethal weaponry to a country was taboo. Not any more. Not only is the EU supporting Ukraine in terms of aid, member states are individually strengthening their defences.
The rude upheaval has prompted Germany – the European Union's largest economy – to announce a €100bn increase in the country's defence budget.
The country has said it will spend 2% of its GDP on defence, a requirement for NATO allies that none of the European countries have joined. Germany will soon commit for the first time in writing to meet NATO's 2 percent defense spending target.
Ignoring fears that any attempt to acquire the latest weapons to increase its budget will be interpreted as a revival of Germany's imperial plans, the country is seeking to modernise its forces.
The country is buying state-of-the-art F-35 stealth planes and helicopters to transport troops. The first eight F-35s are expected to be delivered in 2026.
Bundeswehr pilots will train on them in the US. The remaining 27 are scheduled to be delivered by 2029. Germany has also ordered more than 100 Australian-made fighter vehicles to replace them fitted with a 33mm cannon.
The country is sending weapons to Ukraine from its own stocks. It has sent Leopard tanks to help Ukrainian forces fight invading Russian forces.
Recently, the Italian parliament approved the construction of Fincantieri's third U212 NFS submarine. Previously, the company was contracted for two vessels in 2021.
The first two submarines are expected to be delivered in 2027 and 2029. Steel cutting for the second unit is scheduled for June 6.
France has also pledged to double its defence spending to meet security requirements.
Finland, NATO's newest member, spends more than 2% of its budget on defence and this is likely to rise in the coming years as Russia becomes belligerent. Russia has a history of invading Finland several times in the 20th century.
It currently has a standing army of about 23,000 men, but the country has a universal male conscription system, which means Helsinki can expand its army to about 280,000 in wartime.
Finland has a unique doctrine of using its devastating mobile artillery, which it can use to hit more than necessary. The country has more artillery than Germany and France combined; its small, skilled units can disable any invading army.
European countries have long been complacent about their defenses. It will be years before they are able to stand up to the common enemy.
https://eurasiantimes.com/poland-seeks-killer-whale-submarines-to-thwart-possible-russian/
The AIM-7 is a missile launched from Western-made fighter jets that can destroy airborne targets up to 70 km away. The next $300 million US military assistance package for Ukraine, which was allocated on 31 May, hides the unexpected in addition to 105 and 155 mm calibre ammunition for artillery and tank systems (equipped with 105 mm cannon), missiles for HIMARS and Patriot.
According to the Ukrainian Defense Express (2 June), the main surprise is the AIM-7 air-to-air missile, as other systems and munitions, including Avenger short-range air defence complexes, unspecified high-precision aviation munitions – most likely JDAM-ER, Zuni unguided air-to-ground missiles, are expected to be on the list, Ukraine having received them previously.
The AIM-7 air-to-air missile is intended for air combat and can be launched from all (or almost all) types of tactical aircraft in the armed forces of NATO countries, including F-16s. Previously, the US delivered to Ukraine the RIM-7 surface-to-air missile, which is a version of the AIM-7 but for ground-based systems that fight adversary aircraft (anti-aircraft systems).
Technically, the AIM-7 and the RIM-7 differ only in their appendages (guidance fins), which on the anti-aircraft (ground-launched) missile open after leaving the container. In addition, the air-launched AIM-7 has a longer range – up to 70 km (depending on the version), while the ground-launched RIM-7 has a range of up to 26 km.
According to Defense Express, RIM-7 surface-to-air missiles have most likely already been integrated on Buk air defence systems in the Ukrainian Armed Forces' armoury, although there are many technical hurdles to overcome given the different standards (working frequencies, modulations, etc.) between Soviet and Western anti-aircraft systems. Differences are also present in the case of AIM-7 air-to-air missiles, and their possible adaptation on Soviet-origin combat aircraft is certainly a challenge.
The full inventory of the $300 million US military aid package is as follows:
Additional ammunition for the Patriot air defense system; AIM-7 missiles; Avenger air defense systems; Stinger MANPADS; additional ammunition for HIMARS; 155 mm and 105 mm caliber artillery shells; 105 mm caliber tank shells; high-precision aviation ammunition; Zuni air-to-ground missiles; ammunition for unmanned aerial systems; portable AT-4 anti-tank launchers; over 30 million rounds of small arms ammunition; demining equipment and systems; explosive ordnance for obstacle destruction; night vision devices; spare parts, generators and other field equipment.
Author's comment: It is possible that after the successful adaptation of the RIM-7 so that it can be launched from the Buk anti-aircraft system, the integration of the AIM-7 on MiG-29 and Su-27 aircraft of the Ukrainian Air Force will follow, using the same recipe that has worked (essentially the RIM-7 and AIM-7 being the same missile).
Due to combat actions, it is possible that Ukrainian air-to-air missile stocks are running low. On the other hand, it is also possible that the envisaged Ukrainian counteroffensive will rely on the larger-scale use of their own air force.
One advantage to be gained from adapting the AIM-7 to Ukrainian fighters is that there are a large number of air-to-air missiles of this type, with more than 70,000 of them having been manufactured since 1958. The latest versions are also particularly powerful, with the AIM-7C/E/F reaching Mach 4, while the AIM-7F/M/P have a range of 98 km, very close even to the AIM-120C-5/6/7 (which has a maximum range of 105 km).
Nor can the integration of the AIM-7 on F-16 aircraft, which Ukraine is supposed to get, be ruled out, but these use the AIM-120 air-to-air missile – a very high-performance, even lighter version with a range of 160 km.
https://www.defenseromania.ro/principalul-mister-al-noului-pachet-de-ajutor-american-in-valoare-de-300-de-milioane-de-dolari-rachetele-aer-aer-aim-7_622956.html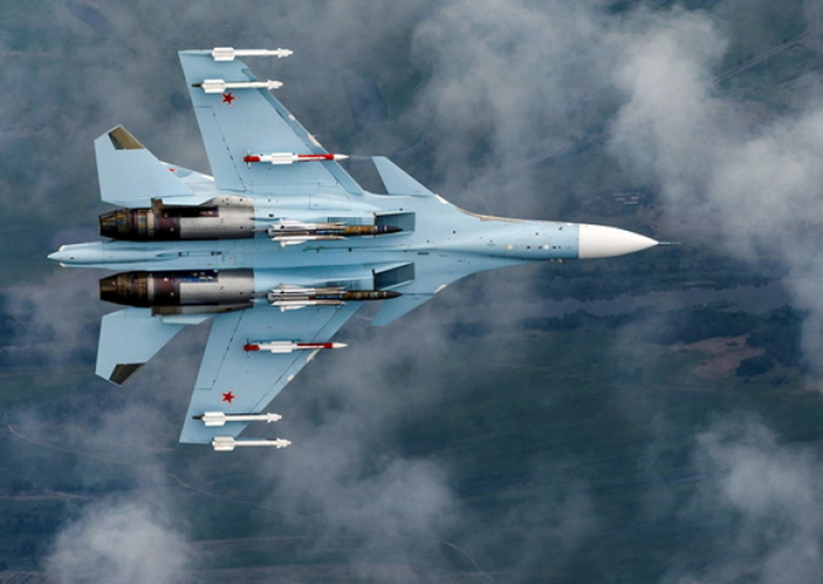 Photo: Ministry of Defence in Moscow
Russia has stepped up its attacks on Ukraine, hitting civilian infrastructure with dozens of missiles and drones in recent days. The massive attacks on Kiev continued even yesterday, when two children were killed in Kiev after Russian missiles hit residential areas on International Children's Day.
Soviet missiles, which the occupier has in large numbers, are used in the attacks, as well as modern missiles such as Kalibr, Iskander and even hypersonic Kinzhal missiles. These types of missiles are part of a limited stock, but are still used extensively, especially in the bombing of Kiev.
The Russians fire missiles from both fighter jets and surface-to-surface sea platforms.
So far the Ukrainians claim to have intercepted seven Kinzhal hypersonic missiles. We have reliable confirmation from the US that one of the missiles was intercepted by an American-made Patriot system.
The massive strikes began last autumn and were initially aimed at hitting Ukraine's critical and energy infrastructure in the context of the coming winter in order to weaken to exhaustion the population's support for the resistance of the Ukrainian armed defence forces.
This did not happen, on the contrary, the population of Ukraine is still standing by the armed forces.
Yet why is Russia consuming ammunition in massive attacks on Ukrainian cities, especially Kiev?
The Russians are trying to set a trap for Patriot and other modern air defence systems. The goal is to stop Ukraine's counter-offensive
Brigadier General (r.) Mircea Mîndrescu launched a theory on DefenseRomania's weekly Obiectiv EuroAtlantic podcast: the Russians are trying to force the Ukrainians to move as many modern air defense systems around their cities as possible. Moving them off the frontline would "free" Russia's military air force to hit Ukrainian logistical points and force groups constantly, so that at the climax of the counteroffensive and contact with Russian forces, the occupier's fortified defenses would resist attack.
"Why do we think Kiev is under such intense attack lately? What could this mean? Of course we don't have the plans of the warring parties, but we can theorize. The Russians are attacking Kiev intensively, innocent people are dying. There are dozens of attacks lately. Sure there are political-military decision areas in Kiev, but there are no major combat units. Yet they strike intensively including at the civilian population. It is possible that the strategy is to get the Ukrainians to bring their air defence assets, all the modern systems they have received, and concentrate them around the capital."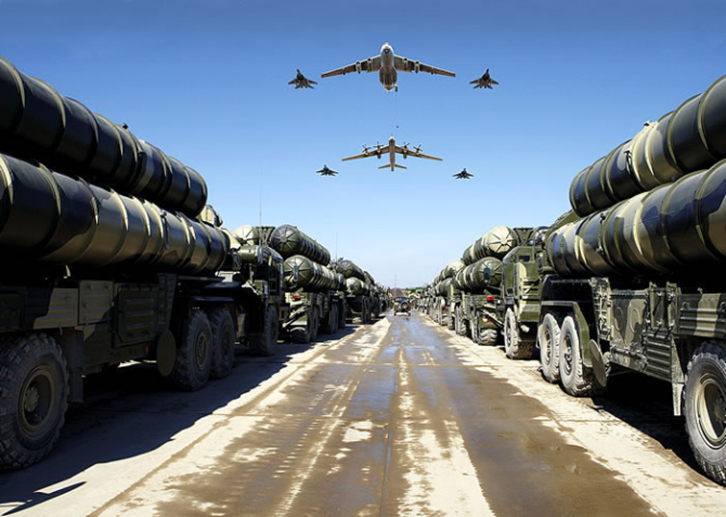 Photo Credit: Moscow Ministry of Defence
"Thus these assets would be taken from the areas where they are used for the defence of concentration areas, communication routes, etc. Of those elements of the device that will be used in the counter-offensive that will inevitably begin at some point. The Russians want those areas not to be defended with modern anti-aircraft systems so they can be hit.
That is, to force the Ukrainians to bring modern air defence systems to surround the major cities, especially Kiev, so that the areas that will come into contact with the Russian Army will not have a strong air defence support and so the Russians will constantly hit them from the air with aviation or artillery so that at the moment of contact the Russian defences can cope with the Ukrainian offensive," said General (r.) Mircea Mîndrescu.
https://www.defenseromania.ro/rusia-incearca-sa-intinda-o-capcana-sistemelor-patriot-in-ucraina-scopul-final-distrugerea-cu-aviatie-militara-a-brigazilor-ucrainene_622949.html
Ukraine's armed forces are reportedly teaming up with the Israeli military on Polish soil to gain proficiency in operating Israel's early warning radar system.
According to the Ukrainian National News Agency (Ukrinform), Israeli Foreign Minister Eli Cohen made the official announcement during a press conference in Vienna.
Cohen revealed that the Israeli and Ukrainian militaries are working together in Poland to deploy a warning system to help protect civilian lives in Ukraine.
The system aims to detect missiles and drones while tracking their trajectory. It is anticipated that the implementation of the Israeli system will enable faster activation of airborne warning sirens in specific areas with a real risk of missile attacks or enemy drone incidents.
Earlier, Ukraine's ambassador to Israel, Yevhen Korniichuk, revealed that Kiev has begun testing an early warning system developed in Israel.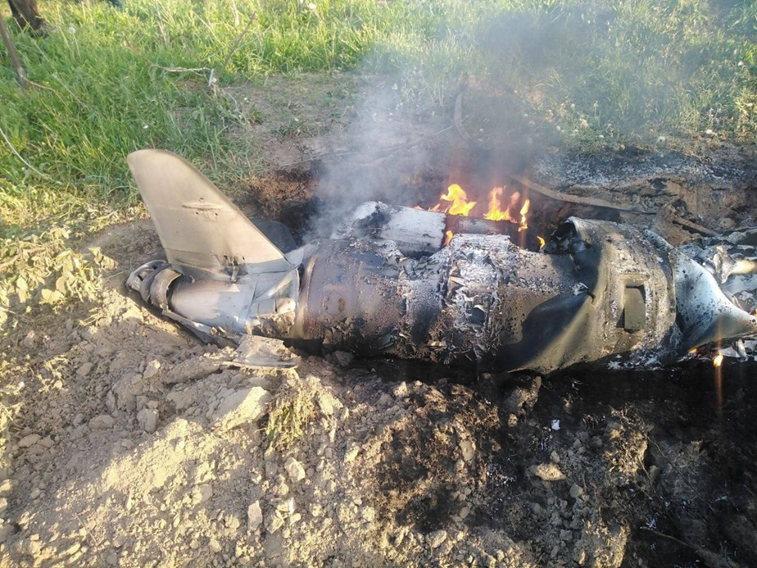 Russian cruise missile shot down in the Kiev region, May 18, 2023. Photo credit: Kiev region police chief Andriy Nebytov.
Korniichuk said the system is designed to issue alerts in response to potential Russian strikes, and is currently being implemented as a pilot program that will initially cover a city like Kiev. If successful, the system will be expanded to other regions of Ukraine.
Korniichuk pointed out that the system being tested in Ukraine is the same one that has long been used successfully in Israel. He added that the Red Color alert system, known as Tzeva Adom, has been adapted to suit Ukraine's needs.
This system can detect missiles and drones, track their movement and predict the approximate time and location of impact.
When a threat is detected, sirens are activated, giving people a certain amount of time to take cover. The advantage of the system lies in its ability to focus warning coverage on specific cities, providing a localised warning system.
Korniichuk pointed out that the Red Color alert system, known as Tzeva Adom, has been adapted to suit Ukraine's needs. This system detects missiles and drones, tracks their movement and calculates estimated time of impact.
It also provides a signal indicating how much time people have to take cover. A key advantage of this system is its ability to determine the approximate time and location of missile impact, allowing it to focus its alerts on specific cities.
Can Israel's missile warning system protect Ukraine?
In recent weeks, Moscow has stepped up its aggression towards the Ukrainian capital, with almost daily attacks involving missile and drone launches.
These attacks take place not only in the early hours of the morning, but also in broad daylight, posing a significant threat to the safety and security of the Ukrainian population.
The main purpose of these strikes is to deplete Ukrainian air defence systems. The cost of the Russian Shahed drones is significantly lower compared to the expenses incurred by Ukraine's air defence for launching the missiles.
Michael Starr, a veteran of the Israeli Defense Forces, explained that the Israeli missile warning system could serve as an effective and cost-efficient temporary solution to prevent munitions depletion until a resupply becomes available.
Because of frequent attacks on Ukrainian cities, Ukraine is forced to intercept Russian drones and missiles. The Israeli-made system can alert the Ukrainian military when it needs to intercept a missile or drone, thus conserving precious ammunition.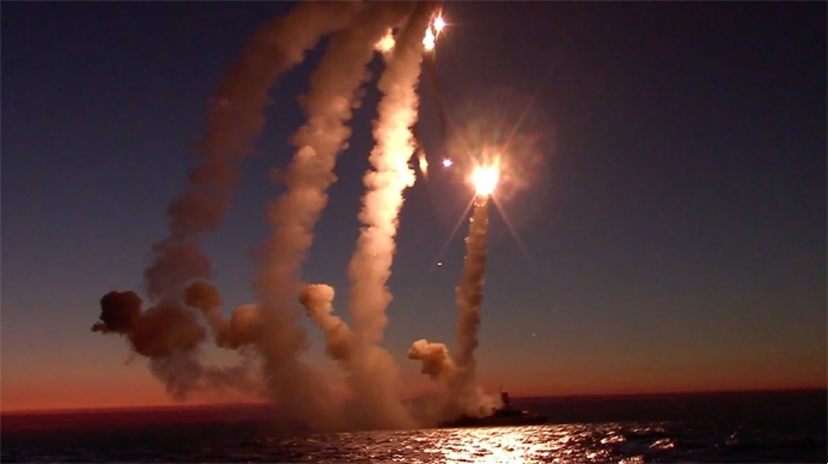 Archive image: Russian Kalibr cruise missile
He pointed out that Israel's Iron Dome is similarly employed. In situations where missiles from Gaza are expected to land in open areas, expensive Tamir interceptors are not deployed.
Starr concluded that the Ukrainian military can conserve its ammunition knowing that Russian missiles will not reach their intended targets.
In a worst-case scenario, Ukrainian defenders can save ammunition if they are convinced that civilians have enough time and warning to reach shelters before missiles strike.
However, the operating conditions and capabilities of the warning system in Ukraine will be distinct because of the advanced features of the weapons used by Russia in its attacks against Ukraine.
Therefore, further adjustments and modifications may be required to effectively adapt the system to respond to the specific threat landscape that Russia poses.
These adaptations will ensure that the warning system can adequately detect and respond to the types of weapons and tactics used by Russia, ultimately enhancing the protection and safety of the Ukrainian population.
https://eurasiantimes.com/israeli-ew-radars-to-defend-ukraine-from-russian-strikes-military-trains-in-poland-to-master-the-systems/
Russian-occupied port hit by British Storm Shadow missiles
Ukraine has fired British Storm Shadow missiles at an occupied port used by the Kremlin to export stolen grain, according to Russian officials, writes James Kilner.
A video posted on the social messaging app Telegram showed at least one large explosion, corresponding to a rocket attack on the occupied Berdyansk port area on the Sea of Azov, 65 miles behind the front line.
"Information on casualties is being clarified," Vladimir Rogov, an official stationed by Russia in Ukraine's Zaporizhzhia region, said on the Telegram messaging app.
He shared images of a large plume of smoke rising from the port.
"Between three and six Storm Shadow missiles hit the city. According to reports, four people were injured in the strike," the Telegram Rybar channel shared with its 1.3 million subscribers.
Ukraine failed to strike Berdyansk until last month, when the British government handed over Storm Shadow cruise missiles, which have a range of up to 320 kilometres.
Storm Shadow missiles are launched by Ukraine's warplanes and have already been used to strike supply depots and command posts in Luhansk, as well as at least one previous strike on Berdyansk.
Military analysts said the strikes on Berdyansk were part of Ukraine's "shaping strategy" ahead of its heavily-attempted counteroffensive. The Kremlin has exported tons of stolen Ukrainian grain through Berdyansk to allied countries such as Syria.
Last year, a Russian blockade of Ukrainian ports threatened to trigger a famine in Africa until the UN stepped in to negotiate a deal, but that appears to be falling apart.
On Thursday, Ukraine accused Russia of undermining the agreement because of its "unjustified refusal to register fleets entering" three Ukrainian ports.
In return, Russian officials said Ukraine's refusal to reopen a pipeline carrying ammonia, a fertiliser, from central Russia to the Black Sea coast caused the grain deal to fail.
In southern Russia, Russian media reported that thousands of people had fled because of sustained shelling of Shebekino and outlying villages along the Ukrainian border.
https://www.telegraph.co.uk/world-news/2023/06/02/ukraine-russia-war-latest-news-putin-zelensky-nato/
The United States will help Ukraine build a strong and modern armed force. This was stated by US Secretary of State Antony Blinken during a speech in Finland.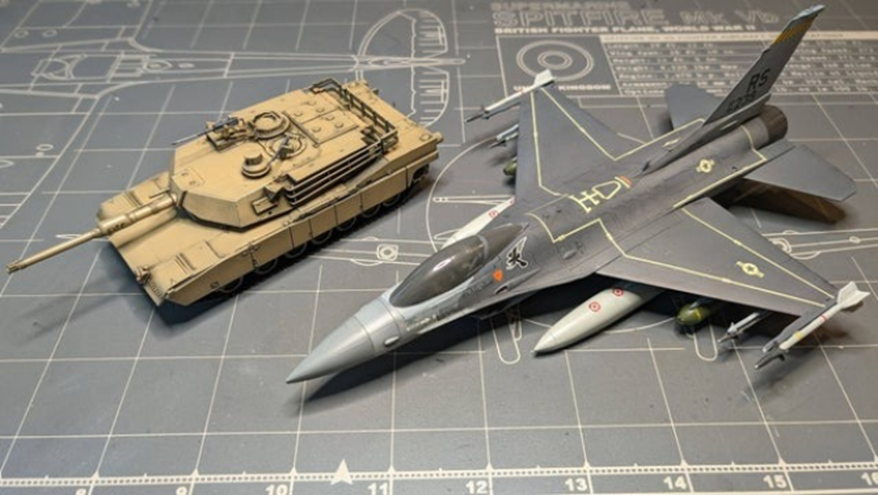 Antony Blinken stressed that Washington will continue to provide military assistance to Ukraine to help the Armed Forces of Ukraine fight against Russian aggression.
The secretary of state said the United States would help Ukraine build an "army for the future".
This, Blinken said, translates into an army that has modern fighter jets, air and missile defenses, modern tanks and armored vehicles, as well as the ability to produce munitions and provide training support to the armed forces.
Western partners' assistance to Ukraine is currently focused on enabling the Ukrainian army to recover temporarily occupied territory and build up its defence capabilities to defend itself against future Russian aggression, should Russia decide to attack again.
In May, more Ukrainian servicemen – the first group of about 400 – were sent to Germany to begin training for the operation of the American M1 Abrams tanks promised to Ukraine by the United States.
The training programme includes not only the training of crews to operate the US tanks, but also the training of technical personnel. The training of Ukrainians is expected to last 10-12 weeks.
The Ukrainian army, according to current plans, should receive the Abrams tanks by the end of May 2024. However, the number of units to be purchased is not specified.
Earlier, US State Department spokesman Matthew Miller said that equipping Ukraine with F-16 fighter jets in cooperation with allies and partners is a priority for the United States.
https://www.defenseromania.ro/blinken-sua-vor-ajuta-ucraina-sa-construiasca-armata-viitorului_622952.html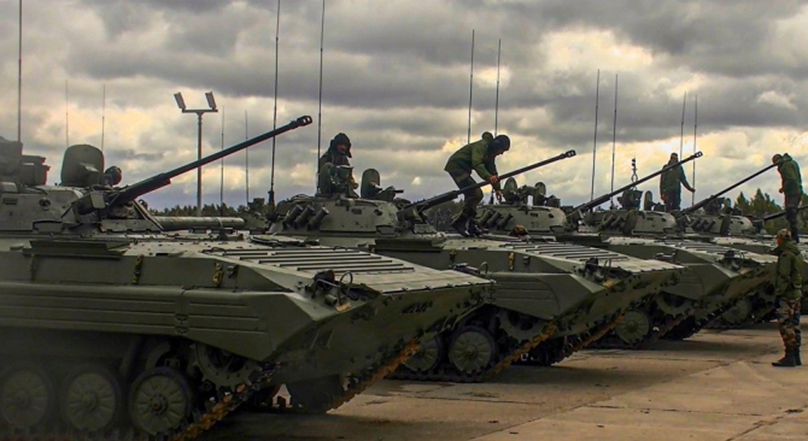 Russian Army
Head of the Main Directorate of Organization – Mobilization of the General Staff of the Armed Forces of the Russian Federation, General Colonel Yevgeny Burdinsky, announced on 02.06.2023 that two Military Regions, two armies of combined arms and air, as well as five divisions and 26 brigades will be formed this year.
"In 2023, it is necessary to timely implement organizational and personnel support measures for the formation of the Moscow and Leningrad Military Regions, two armies of combined arms and air, an army corps, the Azov Naval Region, as well as five divisions and 26 brigades," Burdinsky wrote in an article for the Russian Defense Ministry's Military Commissariat magazine.
Burdinsky noted that "the main mission this year is to select citizens for military service on a contract basis, including in registered units, as well as to implement the rule of recruiting citizens for compulsory military service."
In addition, within the framework of improving the readiness of military commissariats for mobilization of human and transport resources in various conditions, taking into account the experience of partial mobilization, 863 events are planned at various levels.
The need for the creation in 2023 of two interspecific territorial-strategic associations of the Armed Forces, namely the Moscow and Leningrad Military Regions, was stressed as early as last December by Russian Defence Minister Sergei Shigu.
Russia justifies reorganisation by eternal NATO 'scarecrow'
He noted that "such actions are caused by NATO's desire to build up its military potential near Russia's borders, as well as to expand the North Atlantic Alliance by accepting Finland and Sweden as new members". He also stressed the need to improve the composition and structure of the Russian Armed Forces.
Author's comment: Although the reform measures announced by Russian military representatives appear to be unprecedentedly far-reaching, things are actually much simpler. Basically, the Moscow and Leningrad Military Regions will be formed by splitting up the Western Military Region. In other words, it will revert to the old organisation that existed until 2010, when former Defence Minister Anatoly Serdyukov's military reform model was implemented.
As a result, the main new structures, i.e. a combined arms army, an air force and air defence army and an army corps, will be set up in the Moscow and Leningrad Military Regions, in parallel with the division of existing structures in the Western Military Region.
It is likely that this year, i.e. by the start of the new training year on 1 December, only the leadership nuclei of the new structures will be formed, and they will reach the proposed level of operationalisation in future years.
https://www.defenseromania.ro/rusia-a-anuntat-o-reorganizare-de-amploare-a-armatei-in-2023-vor-fi-formate-doua-armate-intrunite-si-aeriene_622948.html
China's envoy Li Hui says Kiev's allies must 'stop sending weapons to the battlefield' to achieve peace.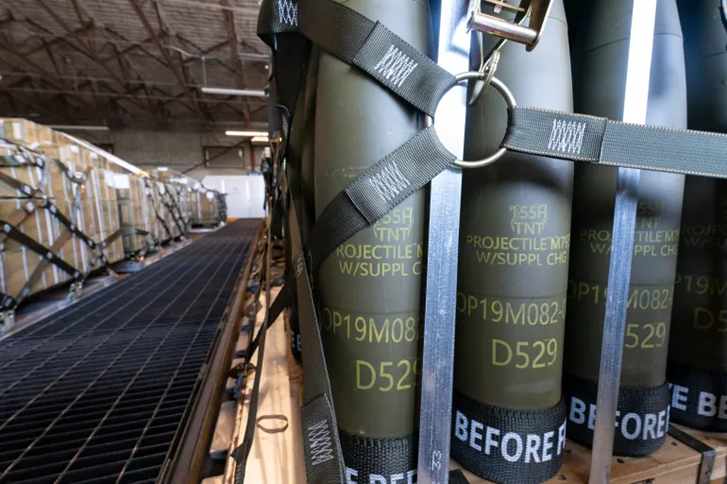 weapons
Pallets of 155 mm missiles bound for Ukraine are loaded by the 436th Aerial Port Squadron at Dover Air Force Base on April 29, 2022 [File: Alex Brandon/AP Photo]
Ukraine's allies should stop sending weapons to Kiev and move towards negotiations to bring about a lasting peace, China's envoy for Eurasian affairs said.
Li Hui's call came as Washington and many European nations step up deliveries of missiles, tanks and other weapons to Ukrainian forces trying to retake territory occupied by Russia.
"If we really want to stop the war, save lives and achieve peace, we should stop sending weapons to the battlefield," Li told reporters Friday in Beijing.
"The painful lessons of how the Ukrainian crisis has evolved to its current state deserve deep reflection from all sides."
Li said there are currently "many difficulties" in sitting down and engaging in talks to end the war. He added that anti-war fighters "are not without points of consensus".
"The two sides have not completely closed the door to peace talks," Li insisted.
INTERACTIVE_UK_Russian_war_weapons_military_interaction_November2022
The Chinese envoy toured European capitals last month in a bid to promote peace talks in Ukraine.
In May, Li completed a 12-day tour of Kiev, Warsaw, Paris, Berlin, Brussels and Moscow in what China said was an attempt to find common ground for an eventual political settlement.
"The risk of escalation of the war between Russia and Ukraine is still high," Li said, adding that all sides must take concrete steps to "cool down the situation" and ensure the safety of nuclear facilities.
Chinese leader Xi Jinping's government says it is neutral and willing to serve as a mediator, but has backed Moscow politically.
In February, Beijing published a proposed peace plan, but Ukraine's allies insisted that President Vladimir Putin must first withdraw Russian forces.
Beijing has refused to criticise the invasion and has used its status as one of the five permanent members of the UN Security Council to deflect diplomatic attacks on Russia.
Arming Ukraine
The United States, which is Ukraine's largest arms supplier, has so far provided about $37 billion in military aid since last year's invasion.
Most of it has been in the form of weapons systems, millions of rounds of ammunition and cartridges, as well as a number of trucks, sensors, radars and other equipment pulled from Pentagon stockpiles and rushed to Ukraine.
European nations have also stepped up their military aid to Kiev, amid calls by Ukrainian President Volodymyr Zelenskky to further beef up armaments.
Last month, the UK promised Ukraine new weapons for its fight against Russia. Britain said it would provide Ukraine with hundreds of additional air defence missiles as well as "long-range attack drones".
French President Emmanuel Macron promised his country would provide dozens of light tanks, armoured vehicles and more air defence systems.
Despite its initial reluctance to supply Kiev with lethal weapons, Germany has become one of the largest suppliers of armaments to Ukraine, including Leopard 1 and 2 battle tanks and the sophisticated IRIS-T SLM air defence system.
https://www.aljazeera.com/news/2023/6/2/stop-sending-weapons-hold-talks-to-end-russia-ukraine-war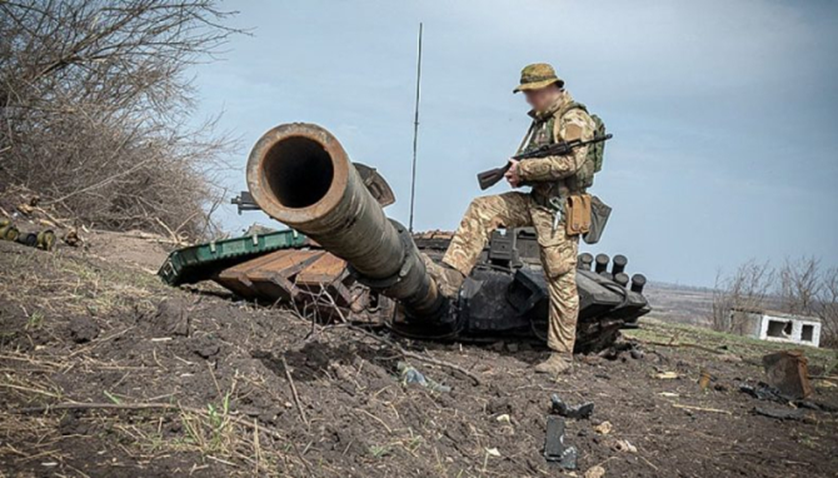 Russian tech lost to invader in Ukraine. Photo: Armed Forces of Ukraine
An interesting ranking has been published by international experts on Russian tanks that lost their turrets on first hits, which is one of the big problems for Russian industry and also a deciding factor in the large number of tanks the Russian occupier lost in Ukraine.
Images of Russian tanks losing their turrets in Ukraine are already classic. Be it T-72s, T-80s or even new and modernised models like the T-90. All of them participated in the "evaluation".
WarSpotting experts have thoroughly analysed the photo images and produced statistics of the destroyed Russian tanks. The portal's database contains 1,087 photos of destroyed Russian tanks. In comparison, the reputable Oryx portal has identified 1,240 tanks lost by the Russian Federation since the beginning of the invasion.
In view of the large number of tanks lost, WarSpotting have limited themselves to analysing the tanks until 1 July 2022. But the results are eloquent and were picked up by the Ukrainian portal Defence Express.
The rankings are led by the T-72, which also holds the "record" for the most times it has been blown up: 100 metres. A surprise is the T-62 tank with an excellent percentage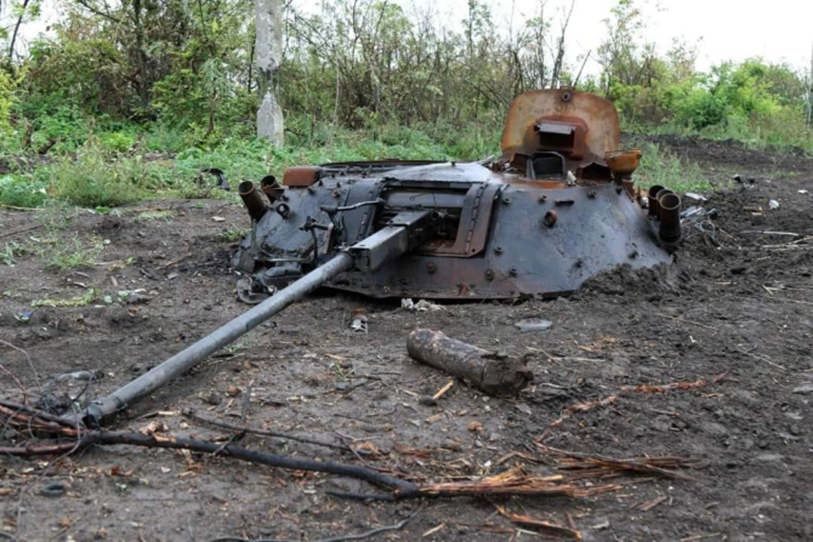 Russian turret blown up at the time of the destruction of the technique. Photo: Генеральний штаб ЗСУ / General Staff of the Armed Forces of Ukraine
According to WarSpotting's ratings the ranking is led by the T-72. So here are the top 3 Russian tanks that have lost their turrets in Ukraine as a result of the strikes.
1. T-72, with a percentage of 54.3% of turrets lost to hits
2. T-80, with a percentage of 51.6% turrets lost to hits
3. T-90, with a percentage of 42.4% of lost turns per shot.
At the opposite pole are the T-62 tanks with a percentage of 16.7%. Defence Express points out that this is not a surprise given that the tank has metal-jacketed ammunition that avoids explosion on the first shot.
The problems the Russians have with tanks were reported last year on an edition of DefenseRomania's Obiectiv EuroAtlantic podcast by General (r.) Dan Grecu. He explained that the design of Russian tanks and the fact that there is no compartment separating the crew's combat chamber and the ammunition magazine is the main factor in the high Russian losses.
"They also have problems with the tank. The tank army is a force because it has mobility, protection and firepower. All three are rolled into one piece of equipment. It's just that they (n.r. – the Russian armed forces) have a design problem with tanks. They've reduced the turret to make the tank lighter, but they've also reduced the crew – there are only three soldiers. They haven't taken any protective measures to separate, as there are in Western tanks, the combat chamber, the crew's combat chamber, from the ammunition magazine.
Moreover, to increase the firing rate they introduced a so-called carousel. It's a kind of spiral on which the projectiles come and they do an automatic loading. This system further reduced the space available for the crew. These systems were also implemented in the new tanks, from the T-72 to the T-90 that followed. I don't know about the T-14 Armata, because I only saw them on parade," commented General (r.) Grecu at the time.
The T-72 is the tank that holds the record for the most turret blown: 100 meters
It is the T-72B3 version that leads the rankings.
In May, the destruction of a Russian T-72B3 tank by the Ukrainian Armed Forces was recorded by journalists from the Chinese publication Phoenix Wudong Frontline and quickly went viral on social media.
Chinese journalists passing through the area where the Ukrainian military opened fire on Russian forces captured the moment a Russian tank was hit so hard by a projectile that the turret exploded into the air more than 100 meters above the ground, according to the Chinese.
The video footage is telling.
https://www.defenseromania.ro/clasamentul-tancurilor-rusesti-care-isi-pierd-cel-mai-repede-turela-in-ucraina-topul-e-condus-de-tancul-ce-detine-recordul-turela-aruncata-100-metri-in-aer_622946.html
Amid the continuing Russian attack on Kiev, the US military has awarded a Florida company a contract worth just over $118 million to supply the Ukrainian military with more 35mm Gepard self-propelled anti-aircraft guns.
The Gepards in question appear to be former Dutch variants that were subsequently sold to Jordan about ten years ago.
In 2013, the Netherlands and Jordan concluded a €21 million deal transferring 60 surplus Cheetah air defence systems to the Jordanian armed forces. The deal also included 350,000 35mm cartridges and spare parts.
On June 1, the Pentagon disclosed in its daily contracting announcement the Army's $118,375,740 agreement with Global Military Products, Inc. of Tampa, Florida.
Germany has sent several such vehicles to the Ukrainian military, deploying them effectively, particularly in defense against incoming Russian cruise missiles and drones.
The decision is significant amid a barrage of missile and drone attacks on Ukrainian cities, including the capital Kiev. Russia has upped the ante against Ukraine after a recent drone strike on Moscow. Russia is now hitting Ukraine's command and decision-making centres in a strategic shift.
Ukrainian Air Force spokesman Iury Ihnat announced on 1 June that Russia had received enough drones from Iran to attack Ukraine on a daily basis.
"Shahed drones are now launched so often that it is unclear whether they (supposedly) detect or exhaust our air defenses. It's all in one: both detection and certainly depletion," he said.
Delivery of the Gepard would thus strengthen Ukraine's defences against Russian UAVs in the coming weeks, especially as the attacks show no signs of abating.
However, the number of Gepard purchased for Ukraine through the agreement with the US military and the potential arrival date are also unknown.
Earlier in January this year, German MP Roderich Kizewetter made a plea to "buy back" the 15 Gepard self-propelled anti-aircraft guns (SZU) that were previously sold to Qatar and redirect them to Ukraine instead.
Since first obtaining the system last year, Ukraine has used the Gepard to shoot down everything from Russian cruise missiles to Iranian-made Shahed suicide drones.
The Gepard has a two-person turret with two 35mm Oerlikon Contraves KDA guns built on the chassis of the Leopard 1 main battle tank (MBT) on tracks.
Search and track radars are installed on a single turret with two 35 mm automatic cannons on each Gepard model. It is made for use as a point defence system against helicopters, low-flying aircraft and other airborne threats. Ground targets can also be destroyed with catastrophic results by the Gepard's 35mm guns.
The RUSI assessment described the system as "very successful" against the small, slow, low-flying Shahed-136 drones that Russia has been using quite frequently since mid-September. This explains the US decision to buy additional Gepard from Jordan for Ukraine.
The Ukraine Security Assistance Initiative (USAI) is funding the latest Gepard purchase by the US. USAI can be used to purchase goods not already in US stockpiles, such as Gepard, as opposed to so-called "drawdowns" of supplies taken directly from US military stockpiles and transferred to the Ukrainian armed forces.
This is intriguing because it comes amid reports that US equipment drawn from a third country for delivery to Ukraine has been found to be combat unprepared, throwing cold water on plans, at least in the short term.
Equipment drawn from U.S. stockpile not combat ready
The Pentagon's inspector general recently discovered that equipment pulled from the US military's pre-positioned stockpile in Kuwait that was to be sent to Ukraine was not ready for combat operations, Defense News reported.
"We identified issues that resulted in unplanned maintenance and repairs and extended delivery dates to ensure readiness of selected military equipment to support the Ukrainian Armed Forces," the May 23 report said. This pre-positioned storage area was the fifth of seven such locations worldwide.
Before being sent to Ukraine by US European Command, all six M777 howitzers and 25 of the 29 M1167 high-mobility multi-purpose wheeled vehicles were not "mission ready".
By January 2023, the US government has reportedly used its drawdown authority 30 times to provide Ukraine with $18.3 billion worth of weapons and equipment. The Army Prepositioned Stockpile, or APS, is designed to be maintained at maximum readiness so that it can be used immediately in an emergency.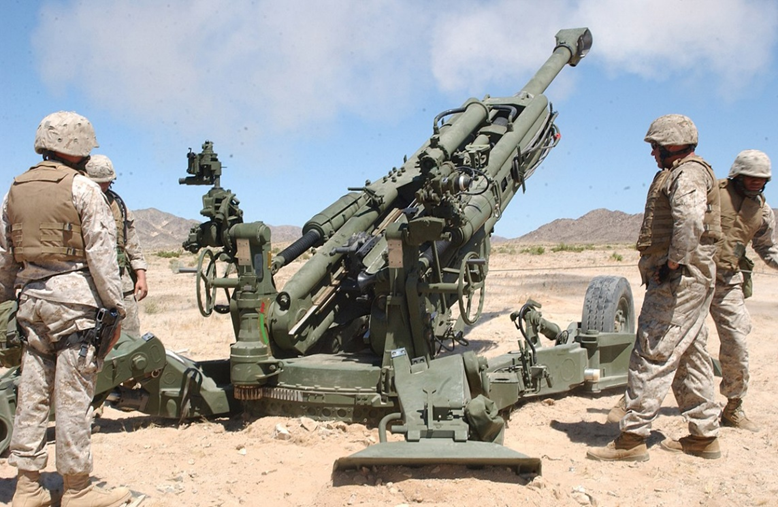 M777 Howitzer – Wikipedia
Concerned that problems with poor maintenance and lax oversight of [APS] equipment could lead to future delays in equipment support provided to the Ukrainian Armed Forces, the Inspector General issued the report midway through the review. It was also noted that if US forces needed the technology, they would face the same difficulties.
Even if howitzers and Humvees in US stockpiles in Kuwait were less combat-ready, it is unlikely that Gepards procured (presumably from) Jordan would face similar problems.
While the contract announcement does not specify where the Gepards will come from, it does state, "Work will be performed in Amman, Jordan, with an estimated completion date of May 30, 2024."
https://eurasiantimes.com/mayhem-in-kyiv-us-speeds-up-deployment-of-gepard/
Two waves of missile strikes on Ukrainian air bases by Russia in a 24-hour period have undone Ukraine's stated success in intercepting them.
On the night of 28-29 May, Russia said it hit Ukrainian air bases in the west of the country with air-launched cruise missiles that destroyed aircraft and munitions. A few hours later, on May 29, there was a series of missile strikes on Kiev, in what Ukrainian officials quoted by CNN said was a "surprise daylight attack" that showed Russia was "changing tactics."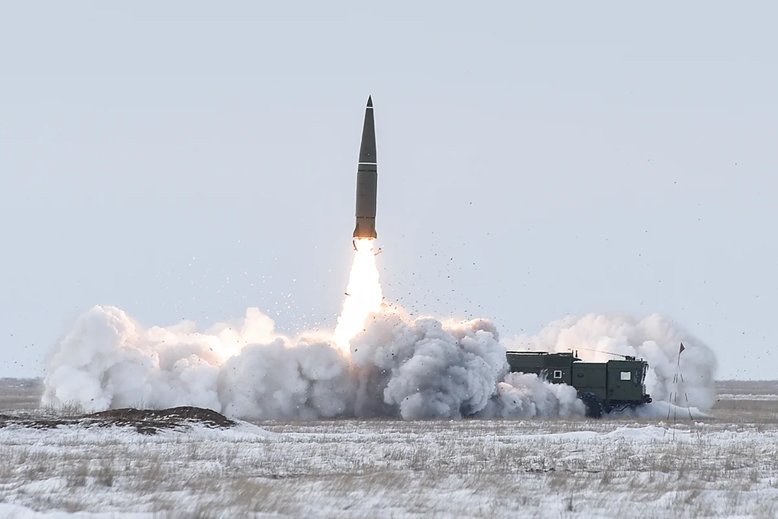 Since the beginning of the month, Ukraine has reported more and more shoot-downs of Russian cruise missiles, Geranium-2 kamikaze drones and even the Kinzhal hypersonic missile, which it claimed was shot down by a US Patriot PAC-3 SAM.
Waves of Russian missile attacks
According to the Russian Defence Ministry (RuMoD), the first wave of strikes on Ukrainian airfields involved "long-range high-precision air weapons" against enemy targets on airfields. The strikes destroyed "command posts, radar stations, as well as aircraft and ammunition depots".
A Reuters report said there was a "rare acknowledgement" (from Ukraine) of damage to a military "target". "Ukraine said work was under way to restore an airstrip and that five aircraft had been taken out of service in the western Khmelnytskyi region."
A military airfield was located in the region before the war. "Work is currently continuing to contain fires in fuel and lubricants and ammunition depots," the Khmelnytskyi regional governor's office said.
Other reports from Russia, citing unnamed military officials, said several air bases had been hit. There was no confirmation from Ukraine of damage to other air bases.
A few hours later on Monday morning, Kiev was rocked by another barrage of rocket raids, with reports of many of the strikes and explosions coming from the central part of the city.
Ukraine fires many shots
According to CNN, Ukraine said it had shot down 11 Iskander ballistic missiles. It also quoted the commander-in-chief of the Armed Forces of Ukraine (AFU), General Valeri Zaluzhnyi, as saying that 37 cruise missiles, dozens of Geran-2 drones and one reconnaissance unmanned aerial vehicle (UAV) were shot down – which represents "the vast majority of those fired".
Also, in an earlier missile barrage on Kiev on May 16, Ukraine claimed to have shot down all 18 Russian missiles, making it one of the rare cases of a "perfect success rate," according to Fox News.
The missiles fired from land, air and sea were "exceptional in their density – the maximum number of attack missiles in the shortest time," according to Serhii Popko, the head of Kiev's military administration.
Ukrainian forces tracked six ballistic missiles launched from MiG-31K aircraft, nine cruise missiles launched from the Black Sea and another three missiles launched from land.
But the shooting doesn't count
Ukraine had begun reporting successes against Russian air missiles earlier this year when, on 31 January and 1 February, it said it shot down 89 Geranium-2 kamikaze drones.
But the reports also pointed to the futility of intercepting Russian missiles and drones, since their role was to draw down and deplete Ukraine's missile stockpile.
The CNN report on the two waves of missile strikes on 29 May, referring to Iran's Shahed drones (which Russia calls Geranium-2 or Geran after allegedly manufacturing copies of them), said the drones were achieving that goal.
"The larger goal on the Russian side in sending out waves of Shaheds is likely to deplete Ukraine's air defenses and force it to spend scarce ammunition on drone swarms," the report said.
Iranian Shahed drone
It also said that with the daylight attacks, Russia is changing tactics. It's about the gap between two waves being separated by several hours, with one of the missile batches being sent during the day.
Breaking such patterns suddenly surprises the adversary and, in theory, expects them to be forced to make mistakes. Sending missile waves during dawn hours could also be synchronised with crew shift changes.
Yuri Ihnat, the Ukrainian Air Force spokesman, suggested that the Patriot missile was behind the 11 Iskander ballistic missiles that were intercepted.
"I think you can guess," Ihnat told Ukrainian TV. "If the Iskander-M missiles are intercepted, you can draw conclusions about the means that specifically targeted the objectives – ballistic targets."
However, the Patriots are limited in number, are not manufactured in Ukraine and come from the stockpiles of the US-led NATO alliance. This prohibits a situation in which they could be spent if Russia continues to hit Ukraine with its expendable missiles and drone strikes.
The ultimate goal is to "kill" the patriot either by a direct hit, which is what the hypersonic Kinzhal missiles attempted, or by exhausting it to the hilt.
https://eurasiantimes.com/russia-adopts-new-tactic-to-kill-patriot-system-rising-shoot-downs-of-moscows-missiles-reveals-a-sinister-strategy/
As missile bombardment has become a defining feature of the war in Ukraine, Russia is reportedly developing an advanced 300-millimetre multiple launch missile system (MLRS), "Sarma", to complement existing MLRSs in Moscow's arsenal.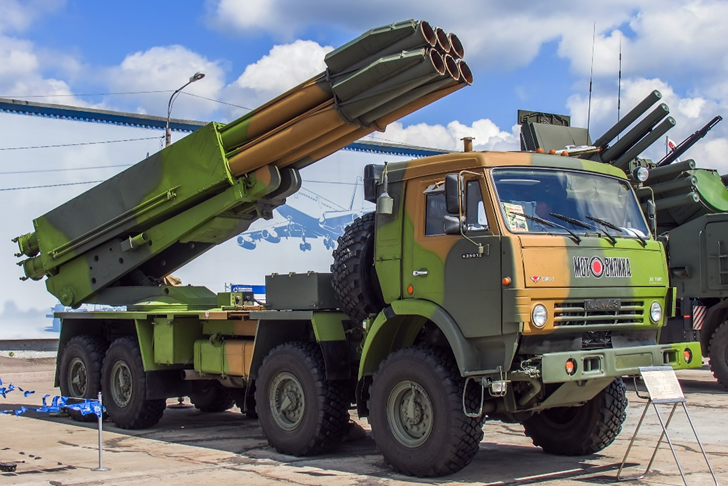 A source told the Russian news agency RIA Novosti that the new Sarma MLRS will have increased mobility and be capable of firing guided munitions.
"Enterprises of the Russian military-industrial complex are developing a promising 300-millimeter MLRS "Sarma", which will be a continuation of the MLRS "Kama", created on the KamAZ chassis."
The source added that the vehicle will have "an advanced automatic fire control and guidance system".
According to the report, the "Kama" multiple-launch missile system was presented in 2007 at the MAKS aircraft exhibition. It was a modification of the "Smerch" system with six instead of 12 rocket launch guidance systems. The system was mounted on the base of a KamAZ vehicle and was supposed to have greater mobility when moving on highways.
The difference from the "Smerch" was minimal – instead of a sealed missile container, an open MZ-196 was installed on the Kama MLRS. However, it was somewhat more comprehensive and much heavier, at about seven tons.
No Kama MLRS was produced for Russian troops, which may be why the new Sarma MLRS Sarma is presented as a continuation of the Kama system.
In the current war in Ukraine, Russian troops have deployed a range of missile launch systems, from archaic Soviet-era equipment to the modern MLRS developed by the Russian Federation. For example, troops have widely deployed the Tornado-S MLRS, a 300 mm calibre system.
The Tornado-S is commonly used to launch guided munitions at Ukrainian troops and military positions. Such ammunition has a satellite-corrected inertial navigation guidance system that allows Russian troops to hit various targets inside Ukraine with pinpoint accuracy.
Tornado (multiple rocket launcher) – Wikipedia
Tornado (multiple rocket launcher) – Wikipedia
The Tornado-S multiple missile launch system (MLRS), which the Ukrainians have been using since last year, has been touted by some experts as superior to HIMARS, as reported by EurAsian Times.
The US HIMARS M142 can launch six GPS-guided 227mm missiles, which can reach 80 kilometres and have an accuracy of between five and ten metres.
On the other hand, the Russian ground forces' 9A54 Tornado-S systems can accurately fire twelve 300 mm GLONASS-guided missiles at a range of 120 kilometres. In addition, the Tornado-S is more efficient due to its reduced launch preparation time of just three minutes. It also comes with updated and new payloads.
The range of the MLRS "Sarma" was not specified by the source cited by RIA Novosti, but the precision-guided munitions, which will allow Russia to attack enemy locations with pinpoint accuracy, could be the system's defining feature.
The system will significantly enhance Russia's combat capability, as Russia is supposedly depleting its precision-guided missiles by the day.
However, the report did not specify the timeframe under which the Sarma MLRS will be ready for incorporation by Russian troops. Despite being under sanctions by the international community, Moscow has continued to develop state-of-the-art weapons systems for its forces.
Meanwhile, Russia's missile attacks on Ukraine continue unabated, now focusing on hitting Ukraine's command and decision-making centres.
Surprise Russian missile attack surprises Ukraine
On the night of 31 May, Kiev was subjected to a massive Russian missile attack, which it claims to have successfully repelled. According to the Ukrainian Ministry of Defence, the capital Kiev was targeted by Iskander ballistic missiles throughout the night.
However, according to preliminary data, the Ukrainian military shot down all 10 Iskander ballistic missiles.
The Ukrainian Ministry of Defense wrote on its official Twitter account, "Last night the Russians attacked Kiev with 7 Iskander-M ballistic missiles and 3 Iskander-K cruise missiles. All the missiles were shot down. Unfortunately, fragments of the destroyed missiles hit an apartment building and a children's hospital. Three civilians, including a child, were killed and ten were injured."
The attack comes two days after Russia changed tactics and launched a daylight attack on Ukraine using Iskander missiles. Russian troops launched a surprise daylight attack on Kiev on 29 May, after shelling Kiev and the rest of Ukraine throughout the previous night.
Kiev military forces said they shot down 11 Russian-launched Iskander missiles during the raid. Serhii Popko, head of the military administration for Kiev, said the attack shows how "the enemy has changed its tactics" because it did it during the day when most people were at work and outside, as opposed to remote attacks that only took place at night.
However, Ukrainian Air Force spokesman Iury Ihnat later told national television that the Russian military expected to surprise Ukrainian air defenses. However, Ukraine's air defences began operating minutes after the explosions were heard in the capital.
"They wanted to surprise our air defenses after the night attacks, which were carried out with drones and Kh-101 cruise missiles," Ihnat said.
"They decided to strike at noon in such an unusual way, thinking that the air defense system was reloading somewhere. No, we're ready; we're on 24/7 combat duty. We're always ready; that's why we got such a result. The air defense system worked perfectly yesterday, both at night and at noon."
https://eurasiantimes.com/outdoing-himars-tornado-russia-is-developing-brand-new-sarma-mlrs-capable-of-firing-smart-munitions/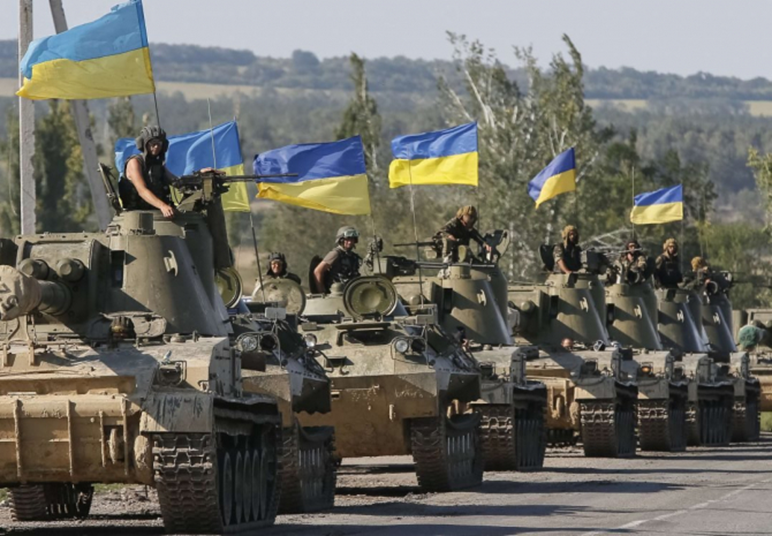 Ukrainian Army
At the European Political Community (EPC) summit held yesterday in Chisinau, which brought together nearly 50 heads of state and government, including President Volodimir Zelenski, the latter expressed his support for resolving the Transnistrian issue and, under pressure from the press, also broached the sensitive subject of a military intervention in Transnistria, a territory that is part of the Republic of Moldova but occupied by Russian troops.
Volodimir Zelenski stressed that Ukraine has no right to take military action in neighbouring Transnistria unless the Moldovan authorities request it.
The Ukrainian President thus denied rumours that unilateral military action was being planned in Transnistria.
"Ukraine can take military action and help only if there is a request from the Republic of Moldova," Zelenski was quoted as saying by the Ukrainian publication Pravda. After Zelenski twice refused to answer the question of whether such a request had existed or existed under pressure from the press, the Ukrainian president came back and said that "there was no such request".
Zelenski stressed that Ukraine does not claim the territory of Transnistria occupied by Russian forces and expressed confidence that Ukraine's victory in the war could lead to the settlement of the Transnistrian issue and the liberation of Transnistria.
Kiev considers the 5+2 format for settling the Transnistrian issue "dead". Russia on the other hand admits that the format is frozen after the brutal invasion of Ukraine. The 5+2 format for settling the Transnistrian issue is based on Moldova, Transnistria, Ukraine, Russia and the OSCE, plus the EU and the US as observers.
It should be noted that last March the Parliamentary Assembly of the Council of Europe decided to exclude the Russian Federation from the organisation and voted unanimously for the amendment providing for the official recognition of Transnistria as a Russian occupation zone.
This is not the first time there has been talk of liberating Transnistria. Last year two Ukrainian brigades were concentrated near the border with Transnistria.
Ukrainian Army. Photo: General Staff of the Armed Forces of Ukraine
Last summer Anatol Șalaru, a former defence minister in Chisinau, confirmed to DefenseRomania that Ukraine had offered the Republic of Moldova military help with the Transnistrian problem if needed.
"I know that the Ukrainian army has two brigades concentrated near Transnistria. The Ukrainians' problem is how the Republic of Moldova will react if Ukraine attacks Russian forces in Transnistria (…) The Ukrainians are interested in how Moldova will react in such a scenario because Transnistria is a territory occupied by the Russian Federation, but we consider it part of the Republic of Moldova", said Șalaru at the time, at a time when there were serious fears that Russia could use Transnistria as a springboard for military action against Ukraine.
https://www.defenseromania.ro/zelenski-armata-ucrainei-asteapta-doar-semnalul-moldovei-pentru-eliberarea-transnistriei-o-actiune-militara-unilaterala-exclusa_622947.html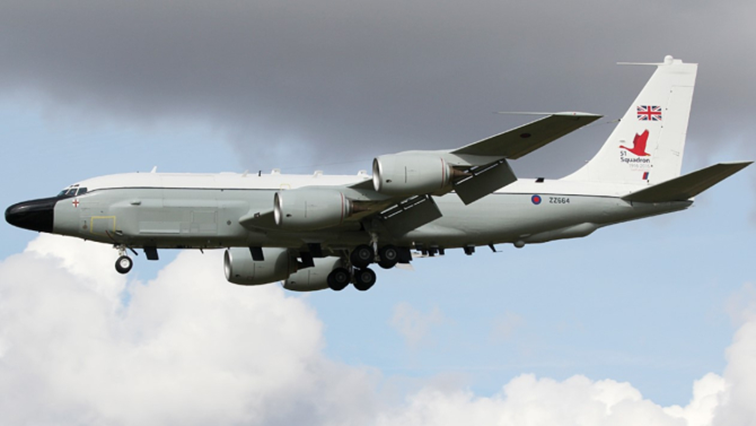 British RC-135W research aircraft
Against the background of the second summit of the European Political Community (EPC), which took place in the Republic of Moldova on 01.06.2023, an absolute first was recorded in the aerial research carried out by NATO member states in the Black Sea area.
An RC-135W radio research aircraft belonging to the British Air Force flew for the first time in the airspace of the Republic of Moldova. Three other aircraft flew over the eastern and south-eastern parts of Romania respectively.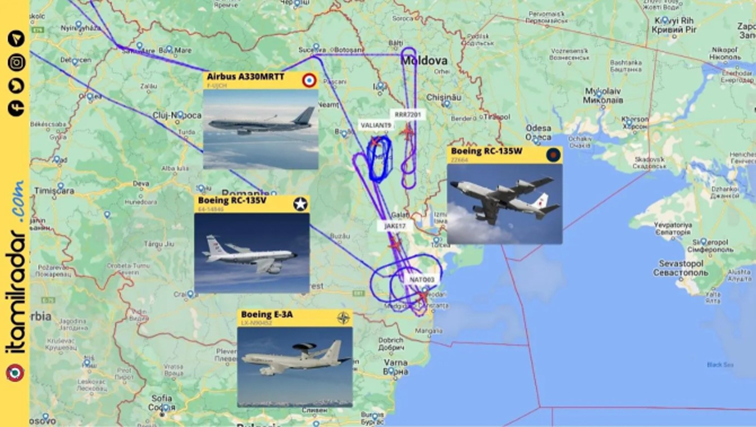 According to aviation monitoring sources on Twitter and Telegram, the Boeing RC-135W Rivet Joint aircraft took off from Waddington Air Force Base in the UK. The aircraft, registration number ZZZ664 and radio call sign RRR7201, crossed into the Republic of Moldova from Romania, south of Balti. The aircraft orbited in an airspace between Balti and Kahul in the Republic of Moldova.
Big crowds over Romania too
A US Air Force Boeing RC-135V Rivet Joint research aircraft also flew along Romania's eastern border. The aircraft, registration number 64-14846 and radio call sign JAKE17, took off from Mildenhall Air Force Base in the UK. It flew across Romania's eastern border from Suceava to Constanta.
A NATO Boeing E-3A Sentry aircraft was also in the Romanian coastal area. It took off from Geilenkirchen Air Base in Germany. The aircraft, with registration number LX-N90452 and radio call sign NATO03, flew over an airfield north-west of Constanta.
An A330MRTT aircraft (registration number F-UJCH) of the French Air Force also flew over eastern Romania. It carried out air refuelling missions for fighter jets engaged in Combat Air patrols in the area.
All these flights are probably linked to ensuring security in the region during the summit in the Republic of Moldova, which was attended by some 50 presidents, prime ministers and senior European officials.
https://www.defenseromania.ro/premiera-absoluta-un-avion-britanic-rc-135-a-survolat-pentru-prima-oara-r-moldova-aglomeratie-mare-si-pe-cerul-romaniei_622945.html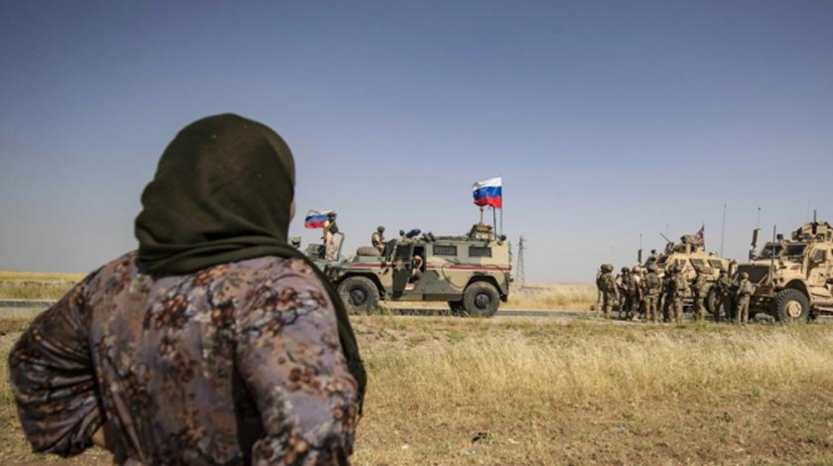 Iran is arming militants in Syria for a new phase of attacks against US troops in the country, while working with Russia on a broader strategy to drive US forces out of the region, according to intelligence officials and leaked secret documents.
Iran and its allies are building and training forces to use more powerful bombs that pierce roadside protections, specifically designed to hit American military vehicles and kill American personnel, according to secret intelligence reports obtained by The Washington Post.
Such attacks would be an escalation of Iran's long-running campaign to use its militias to launch missile and drone strikes on US forces in Syria.
The drone strikes wounded six US service members and killed a Defense Department contractor, but the new explosive devices could increase US casualties, risking a broader military confrontation with Iran, current and former intelligence analysts and weapons experts estimate. The same type of weapon, called an explosive penetrator, or EFP, was used by pro-Iranian insurgents in lethal attacks on US military convoys during the US occupation of Iraq.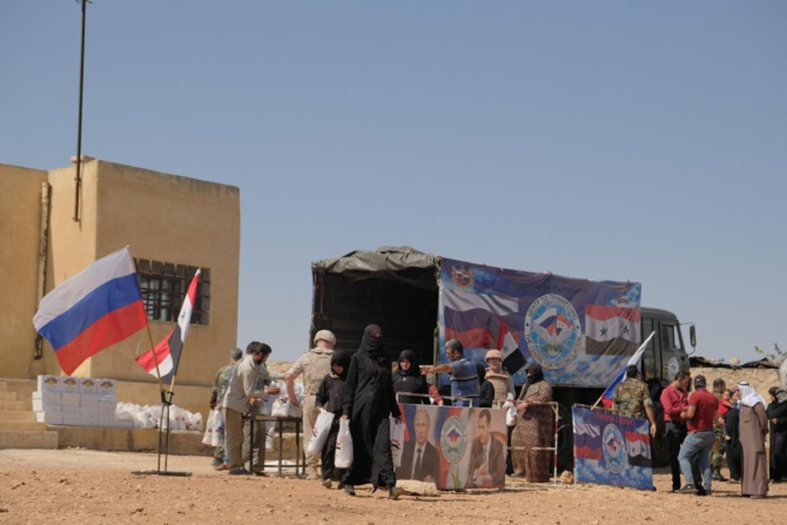 Officers of Iran's elite Quds Force unit directed and supervised the testing of one of the explosives, which allegedly cut through the armor plating of a tank, in a test conducted in late January at Dumayr, east of the Syrian capital Damascus, according to an intelligence report. The document, part of a dossier of classified material leaked on the Discord messaging platform, appears to be based on communications intercepted by Iranian-allied Syrian and Lebanese militants.
An apparent attempt to use such devices against US forces was apparently thwarted in late February when three bombs were seized by US-allied Kurdish fighters in northeastern Syria, another document said.
, "There has been a sea change in their acceptance of the risk in killing Americans in Syria," said Michael Knights, an expert on Iranian-backed militias and founder of the website Militia Spotlight. Pointing to the devastating toll of EFP bombs during the Iraq war, he added: "This will certainly kill people. And they're thinking very hard about how to do that."
Another document describes a new and broader effort by Moscow, Damascus and Tehran to remove the United States from Syria, a long-sought goal that could allow Syrian President Bashar al-Assad to retake the eastern provinces now controlled by US-backed Kurds.
The last three US administrations have maintained a small contingent of US troops in Syria – about 900 at one point, plus hundreds more contractors – to prevent a resurgence of Islamic State militants in the country, to thwart Iranian and Russian ambitions, and to provide leverage for other strategic objectives.
US administrations justified the deployment under the 2001 and 2002 Authorisations for Use of Military Force, which Congress approved in the wake of the 9/11 terrorist attacks to fight al-Qaeda. But the presence of US troops in Syria also creates the conditions for a new conflict.
Another document describes how Iran and allied militias were preparing to retaliate to Israeli attacks on their forces by striking US bases in Syria. The leaked documents describe plans for a broad campaign by American opponents that would involve stirring up popular resistance and supporting a grassroots movement to carry out attacks against the Americans in eastern and northeastern Syria.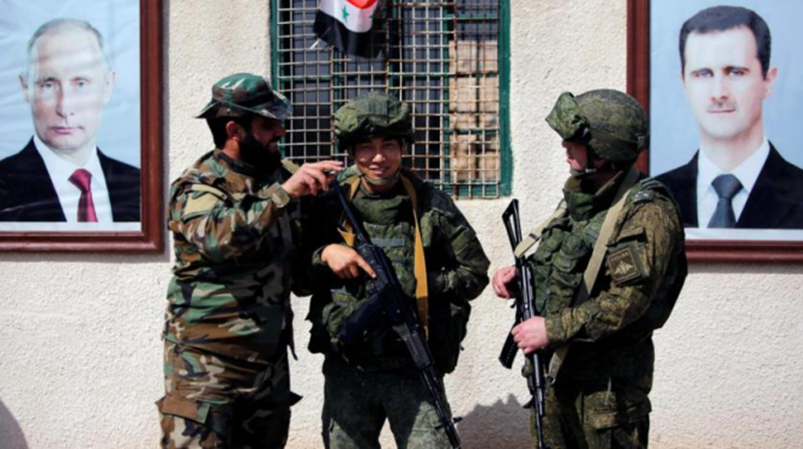 Senior Russian, Syrian and Iranian military and intelligence officials met in November 2022 and agreed to establish a coordination center to run the campaign, according to a classified intelligence assessment prepared in January.
There was no indication in the documents of direct Russian involvement in planning the bombing campaign. But the leaked information points to a more active role for Moscow in the broader anti-US action. In the months since the leaked documents were written, Russia has engaged in new provocations against US forces, including violating de-escalation agreements and overflying US bases.
Although Russia is pursuing a long-standing policy to expel the United States from Syria, creating a joint coordination center to achieve that goal is new, said Aaron Stein, senior fellow at the Foreign Policy Research Institute. If militant attacks were to kill U.S. forces, Iran and Russia likely believe they can manage the escalation because the U.S. military would limit its response to strikes against targets inside Syria, as it did under both the Trump and Biden administrations, Stein said.
He warned that the invasion of Ukraine and the collapse of the Iran nuclear deal in 2015 have made the situation more volatile, harder to predict, and adding to that the domestic political dynamics of the US could create the impression of a retreat in the face of Russia.
https://www.defenseromania.ro/intr-o-strategie-sustinuta-de-rusia-iranul-intentioneaza-sa-intensifice-atacurile-impotriva-trupelor-americane-din-siria_622953.html
A leading strategic think tank, the International Institute for Strategic Studies (IISS), recently published a report stating that there is no evidence that Russia's botched invasion of Ukraine has altered China's intentions regarding a potential invasion of Taiwan.
Russia's invasion of Ukraine has caused the United States and virtually the entire West to invest in the bloody war that has been raging in Europe for a year. However, in a stark analysis, the report says China remains "the main long-term challenge" to the existing international order.
Contrary to the view that the war in Europe could slow defence spending in Asia and discourage China from new adventures, the report says the protracted conflict in Europe may also accelerate trends of increased military spending and efforts to develop military capabilities in the Asia-Pacific region.
The report was published ahead of the Shangri La Dialogue, also hosted by the IISS, later this week. The dialogue has already sparked controversy, with Beijing declining a request from Washington for a meeting between the two countries' defence chiefs.
The conflict and its effects on the Asia-Pacific region, as well as the intensifying rivalry between the US and China, will be the focus of the security conference, which has long served as a place for senior security officials to interact in person.
This makes the report's findings significant, as it is an annual assessment of Asia-Pacific security, written by experts at the think tank.
Analysing the overall global effect of the war on the Asia-Pacific region, the report argues that there is no evidence that the war in Ukraine has "altered Chinese thinking on the timing or methodology" for a potential attack on Taiwan.
"Beijing's view of Taiwan as an internal challenge has shaped its assessment that a Chinese use of force to retake the island would be entirely different from war in Ukraine," the report said. However, according to the report, Chinese military analysts examined the effects of Western assistance to Ukraine and the elements that contributed to Russia's underwhelming military performance.
The report went on to say that it is "impossible to predict" whether China will use force to annex Taiwan in the future and that Beijing's decision will be influenced not only by "an assessment of military capability, but also by an analysis of likely non-military responses by the US and allies," including potential economic effects.
This statement is significant because since Russia launched its unprecedented invasion last February, military observers have said China has been watching Russia's military effort closely to learn from Moscow's mistake if/when it decides to invade Taiwan.
Earlier this year, Taiwan's defense ministry said the Chinese military was learning from Russia's invasion of Ukraine that any attack on Taiwan would have to be swift to be successful.
"The war between Russia and Ukraine has taught them great lessons – they will seek speed," Taiwanese defence minister Chiu Kuo-cheng told reporters.
Russia launched a massive blitzkrieg-style military operation against Ukraine last year. However, it was met with a tough and skilful defence from Ukraine, in part because of intelligence assessments provided to Kiev by the West in the days before the invasion.
CHINA-TAIWAN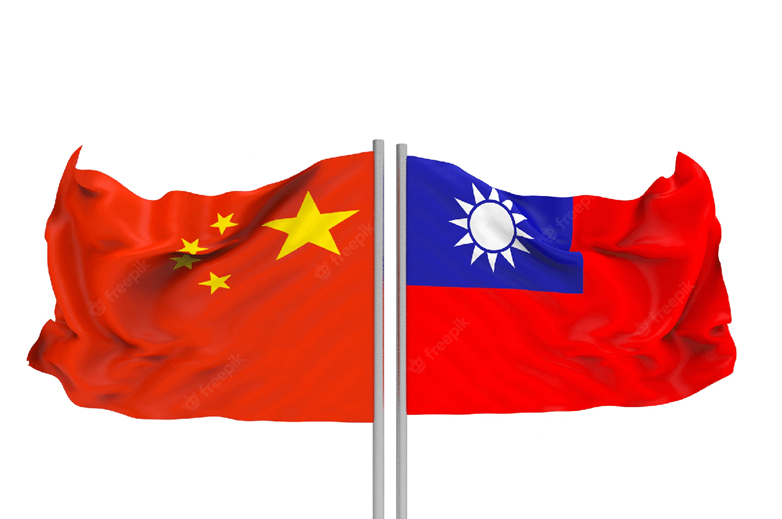 Archive image: Flags of China and Taiwan
To invade, or not to invade Taiwan
In recent years, Beijing has rapidly increased the size of its navy, militarized islands in the South China Sea, pushed for security pacts in the South Pacific, and stepped up rhetoric over disputed territorial claims, raising concerns in the US and across the region about China's growing assertiveness.
Given China's growing assertiveness and the incremental increase in confrontational rhetoric, Taiwan has received more attention as a potential security hot spot in Asia following the Russian invasion of Ukraine.
For its part, China has repeatedly hinted that it intends to occupy the self-governing island state of Taiwan and integrate it into mainland China, even if it has to resort to the use of force. Moreover, since last August, it has stepped up military preparations to carry out an invasion.
On several occasions, the Chinese PLA has simulated an armed invasion of Taiwan as part of a large-scale military exercise in which it has rehearsed an amphibious assault, encircling the island, cutting off external access to the island, etc. Beijing is ignoring the fact that an invasion could be only a matter of time.
The report also claims that Asia-Pacific leaders are still concerned that Russia's actions in Ukraine have lowered the bar for an armed confrontation in Asia, attributing to an argument that Japanese Prime Minister Fumio Kishida has openly accepted. These concerns focus mainly on China and the potential for Beijing to be encouraged to use force against Taiwan or its neighbours.
"At one level, it seems reasonable to conclude that Russia's frustrations on the battlefield in Ukraine would give pause to Beijing, which may be thinking about its own military adventures. However, Chinese officials rarely comment publicly on such matters, so there is little conclusive evidence on how Russia's 'special operation' against Ukraine will affect the chances of a possible future Chinese invasion of Taiwan."
The report then suggests that it might be more fruitful to focus on the broader development lessons that the PLA could learn from the performance of Russia's and Ukraine's armed forces, rather than on the possibility of China engaging in military adventurism.
In many cases, the report argues, these lessons are likely to help the PLA's current priorities and modernisation plans, such as the value of improving its own proficiency in joint operations or combined arms and how to make creative use of new technologies, such as the evolution of drone warfare.
The report also says: "Ukraine's military successes suggest an additional, potentially pre-emptive, lesson for the Asia-Pacific: Western military training and capacity-building efforts – provided to Ukraine after 2014 – can bear strategic fruit. While media attention has focused on providing weapons systems since the invasion, Ukrainian armed forces have benefited from training, equipment and skills transfer under US and UK leadership in the pre-war phase, preventing a quick Russian fait accompli in 2022."
"Ukraine could come to be seen as one of the most successful cases in recent history of military capability building ahead of full-scale hostilities – with potential lessons for Taiwan."
https://eurasiantimes.com/russias-humbling-experience-in-ukraine-china/
A photo taken of Matthew King wearing his 'special operations' jacket CREDIT: Metropolitan Police/PA
A teenage Muslim convert who became radicalised online while in prison was 24 hours away from committing a terrorist attack when he was arrested, police have revealed.
Matthew King, 19, carried out reconnaissance at a police station and military barracks in east London and made enquiries to buy knives and a sword online.
After surreptitiously photographing police officers standing outside a magistrates' court, King posted a message on Snapchat that read: "Target acquired".
Commander Dom Murphy, of Scotland Yard's SO15 counter-terrorism command, said he believed King was just 24 hours away from launching a low-level terrorist attack when he was arrested on May 18 last year at his home in Wickford, Essex.
Earlier this year, King pleaded guilty to a charge of preparing a terrorist act and was sentenced to life imprisonment with a minimum term of six years at a hearing at the Old Bailey in London on Friday.
King, who lived with his mother and two sisters, had a troubled childhood. He was expelled from school and sent to a special educational unit in Basildon.
He converted to Islam after spending hours on the internet while in isolation during the Covid closure.
His mother said this initially helped him focus, but he quickly became more extreme in his views, questioning the way his sisters dressed and calling them "sluts".
Soon, King became obsessed with the Islamic State and began researching notorious terrorists, including Mohammed Emwazi, aka Jihadi John, and Salman Abedi, the Manchester Arena suicide bomber.
In December 2021, King registered with an online knife supplier and inquired about purchasing a sword.
He also bought military-style equipment, including special operations goggles, a balaclava and technical combat gloves.
In online conversations with a Muslim friend, King discussed wanting to travel to Syria to become a martyr and talked about how he dreamed of torturing and killing British and American soldiers.
"Kill everyone who is not a Muslim.
He also changed his WhatsApp status to "Kill all non-Muslims wherever you see them".
King, who attended a mosque in Chelmsford, Essex, was asked to leave after posting messages on social media praising jihad.
His behaviour became so concerning that police received numerous reports from members of the public, including calls to the anti-terror hotline.
In April 2022, he conducted internet searches for Usman Khan and Karim Butt, who were responsible for separate terror attacks in London in 2017.
At an Eid event in Southend he spoke about the importance of jihad and took a water pistol and sprayed a community support officer.
With the help of MI5, counter-terrorism police mounted a covert surveillance operation on King and observed him carrying out hostile reconnaissance at police stations in Stratford, east London.
On 17 May, King was seen searching the barracks of 7 The Rifles Battalion in West Ham, and the next day, fearing he was hours away from launching an attack, counter-terrorism police raided his home and arrested him.
Commander Murphy praised the actions of those who turned King in and said lives had probably been saved.
He said: 'I know public confidence is a real challenge for the Met at the moment, but this is a story about people being saved from a terrorist attack by members of the public.
"If it wasn't for public reporting, our investigation would have been all the more difficult. Because of this support from the public we have been able to keep the public safe."
When he was arrested, King told officers, "I don't believe in British law, the only law I believe in is the law of Allah."
Mr Murphy said that despite pleading guilty to offences, King has shown no remorse since his arrest and has not changed his mentality.
https://www.telegraph.co.uk/news/2023/06/02/teenage-muslim-convert-radicalised-lockdown-terror-attack/
The attack on the Nord Stream pipeline took place in September 2022
The attack on the Nord Stream pipeline took place in September 2022 CREDIT: AFP
German police have searched a house in a town near Berlin in connection with the sabotage of the Nord Stream gas pipeline last September.
Detectives from Germany's Federal Crime Agency searched an apartment in the city of Frankfurt an der Oder on 25 May.
The apartment belongs to a young woman who had an affair with a prime suspect, with whom she has a child, according to a report in the Süddeutsche Zeitung.
Detectives have taken a DNA sample from the child, which they are to compare with DNA found on a yacht believed to have been used by saboteurs during the sabotage operation.
The woman, who is not a suspect, has reportedly cooperated with police and handed over her mobile phone.
The German press claims to know the identity of the woman's former partner, who is a serving soldier in the Ukrainian army.
German investigators believe he was part of a six-person crew that chartered a yacht off Germany's Baltic coast and sailed to the Nord Stream gas pipeline, where divers placed explosives on the pipeline's outer casing.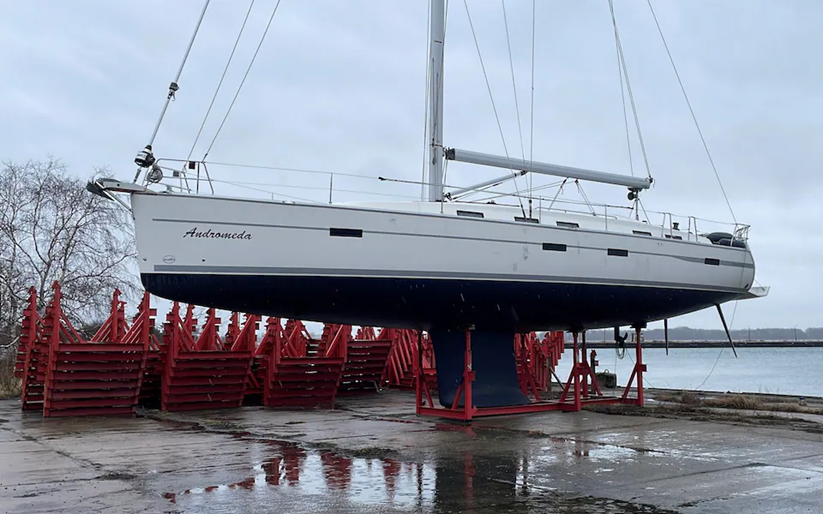 Investigators believe a yacht was chartered to sail to the Nord Stream pipeline CREDIT: OLIVER DENZER/REUTERS
The boat was chartered through a Warsaw-based shell company claiming to be a travel agency, German media previously reported.
The woman listed as the owner of the company is a Ukrainian woman living in Ukraine.
On 26 September last year, an explosion blew holes in three of the four Nord Stream 1 and 2 pipelines, built to transport gas directly from Russia to Germany.
While various media outlets have traced the culprits to Ukraine, Germany's top spy has warned against jumping to conclusions.
Speaking in Berlin last month, Bruno Kahl, head of the Federal Intelligence Service, said there were "indications that lead in all sorts of directions".
https://www.telegraph.co.uk/world-news/2023/06/02/police-search-home-germany-nord-stream-investigation/
South Africa's public stance of neutrality in the Russia-Ukraine war has been at odds with its decades-long relationship with Moscow. Why is this happening?
Russian Foreign Minister Sergei Lavrov, left, speaks as his South African counterpart, Naledi Pandor, listens, during the opinion comments of their meeting in Pretoria, South Africa, Monday, Jan. 23, 2023 [Themba Hadebe/AP Photo]
Cape Town, South Africa – In April, a delegation of senior officials from South Africa's ruling African National Congress (ANC) undertook what the party said was an invitation from a "long-time ally", Russia's ruling party. It travelled to Moscow to discuss what the ANC said was the "recalibration of the global order". The delegation included deputy foreign minister Alvin Botes.
Earlier this month, army chief Lawrence Mbatha was also in Moscow at the invitation of Oleg Salyukov, commander-in-chief of the Russian land forces, who described it as a "goodwill visit". State Security Minister Khumbudzo Ntshavheni will also visit Russia in a few days, ahead of President Cyril Ramaphosa, as part of a peace mission of African leaders to Russia and Ukraine.
The flurry of high-profile visits has come even as South Africa publicly insists it is neutral in the Russia-Ukraine war, despite long-standing ties with Moscow.
And now, ahead of the BRICS summit of Brazil, Russia, India, China and South Africa in August, the extent of that neutrality will be tested.
In March, the International Criminal Court (ICC) issued an arrest warrant for Russian President Vladimir Putin for the forced deportation of children from Ukraine to Russia.
South Africa, a signatory to the ICC, is mandated to execute the warrant if Putin sets foot in the country. The Russian leader has indicated that he will indeed show up, setting the stage for a dramatic diplomatic dilemma.
Indeed, Pretoria has said it is evaluating its legal options, including immunity for visiting officials.
"We will explore various options in terms of how the Rome Statute [the founding treaty of the ICC] has been transposed in our country, including the option of examining the extension of customary diplomatic immunity for heads of state visiting our country," Lamola told parliament on 2 May.
Former South African President Thabo Mbeki has already said Putin is unlikely to be arrested, echoing sentiments within the ruling party. In April, Ramaphosa said the country was considering withdrawing from the ICC; hours later, his office denied this, saying the position arose from a miscommunication.
In 2015, South Africa failed to arrest then-Sudanese leader Omar al-Bashir, who was also the subject of an ICC arrest warrant. But this time, things are slightly different because of what might seem to be an insurmountable relationship between Pretoria and Moscow.
An 'irrational Russian love affair'
For years, the relationship between South Africa and Russia has puzzled experts and governments in the West.
There are no cultural or linguistic ties between the two countries.
Russia is also not a major trading partner for South Africa; the United States, the United Kingdom and the European Union account for more than a third of South Africa's imports, while Russia accounts for about 0.4%.
In October, South Africa abstained, like many other African countries, from a vote at the United Nations General Assembly condemning the Russian invasion of Ukraine that began in February 2022; there were 143 votes in favour of the resolution. At the time, the South African ambassador said the country "must stand in the pursuit of peace".
One of the explanations given for South Africa's apparent reluctance to criticise Russia is that its policymakers want to see a more multilateral world, in which Africa, as well as Asia, gains more control on the world stage, including seats on the UN Security Council.
"We don't want a hegemonic US, but that's to make the world fairer," said Oscar van Heerden, a Johannesburg-based international relations expert. "We are rational international actors and we can see what is happening in the global space. It's not about romanticism … there needs to be a change in the global order."
The Praetorian inclination towards Moscow, or the "irrational love affair with Russia", as Kobus Marais, shadow defence minister and member of South Africa's main opposition party, the Democratic Alliance, described it, is also linked to the ANC's roots.
Formed in 1912, the ANC was a liberation movement – the oldest in Africa – that fought against white minority rule in South Africa. At the height of the Cold War, it relied heavily on the support of the Soviet Union.
Ebrahim Rasool, South Africa's former ambassador to the US, told Al Jazeera that the movement received "no warmth from the West, and the USSR was the only ally that would give the party a day's time".
The Soviet Union gave the ANC substantial and much-needed financial and other support when no one else was willing to do so.
According to Russian historian Irina Filatov, the Soviets supported the ANC's armed wing, Umkhonto we Sizwe, in the 1960s "with arms, ammunition and equipment and provided military training to its cadres and leadership".
"No other country has given such support to the ANC," she wrote.
Zwelinzima Ndevu, a professor of public leadership at Stellenbosch University, agreed.
The Soviet Union "supported the ANC during the dark days of apartheid… in terms of financial aid and also with training," he told Al Jazeera. "Now, in 2023, the relationship is still there, and this is why the country is sitting on the fence in terms of the conflict between Ukraine and Russia."
But the relationship is a complicated one, some say.
In 2014, during Jacob Zuma's presidency, a $100 billion nuclear power plant deal was struck with Russia. Three years later, a local court order blocked the deal.
The opposition and civil society claimed the deal was an attempt to give Russia influence in Africa. Zuma, an ANC veteran, was a member of Umkhonto we Sizwe and head of the movement's intelligence service before the end of apartheid and had long-standing networks in Moscow.
"We were suspicious as to why he [Zuma] wanted to sign the agreement," Rasool said. "We knew something was wrong; it was an attempt to get us into the kleptocracy."
Even today, Russia appears to have forced South Africa's hand, analysts say.
Van Heerden told Al Jazeera that the April visit to Moscow was to engage and "make the Russians understand the dilemma the country is in" and perhaps call for Russia to send another senior politician in Putin's place.
Indeed, after the visit, Obed Bapela, another of Ramaphosa's ministers, said that Russia's ruling party had made it clear that "Putin's arrest in South Africa will be a declaration of war".
Russian President Vladimir Putin (L) and South African President Cyril Ramaphosa attend a signing ceremony on the sidelines of the BRICS summit in Johannesburg, South Africa, July 26, 2018 [Alexei Nikolsky/Kremlin via Reuters].
South Africa's unconditional stance is already causing friction with one of its biggest political and trading partners, the US.
In May, its ambassador to South Africa, Reuben Brigetty, accused the country of arming Russia, charging that weapons were loaded onto a Russian merchant ship, the Lady R, docked at a naval base in Simon's Town in December.
South African authorities have since gone on a PR offensive to deny this.
There have also been recent naval exercises between South Africa, Russia and China. All of this has sparked protests from opposition parties and called into question South Africa's neutral stance on the conflict between Russia and Ukraine. "We would like [South Africa to start] practising its policy of non-alignment," Brigetty told a press conference in May.
"On paper, South Africa is neutral," but in reality "and certainly in my view we are not," Professor Ndevu told Al Jazeera.
"Their many recent actions show, it is clear, that the ANC is firmly aligned with Russia," DA leader John Steenhuisen said in a recent statement.
Ambiguity, Steenhuisen added, could cause serious economic and social damage to the country, risking thousands of jobs and billions of rand in trade with the West, if there were external sanctions.
In May, days after Brigetty's comments caused the rand to fall 2.4% to the dollar, the South African Reserve Bank (SARB) warned that the economy could be hurt if the US imposed sanctions in light of the allegations.
The bank warned that any such sanctions would make it "impossible to finance any trade or investment flows, or to make or receive any payments from correspondent banks in USD".
But resistance from various quarters has yet to change the government's position.
"South Africa will continue to support efforts to end the conflict between Russia and Ukraine and, as a country and a global player, we believe that such a conflict should be ended through peaceful negotiations and engagement, not by South Africa taking sides," Ntshavheni said during a recent debate in parliament.
SOURCE: AL JAZEERA
https://www.aljazeera.com/features/2023/6/2/a-russian-love-affair-why-south-africa-stays-neutral-on-war
The purchase could stir controversy as export rules prohibit Japanese companies from selling lethal weaponry abroad.
Ukrainian artillery firing towards the front line near Bakhmut. The cannon is hidden under camouflage. Smoke and an orange flame can be seen.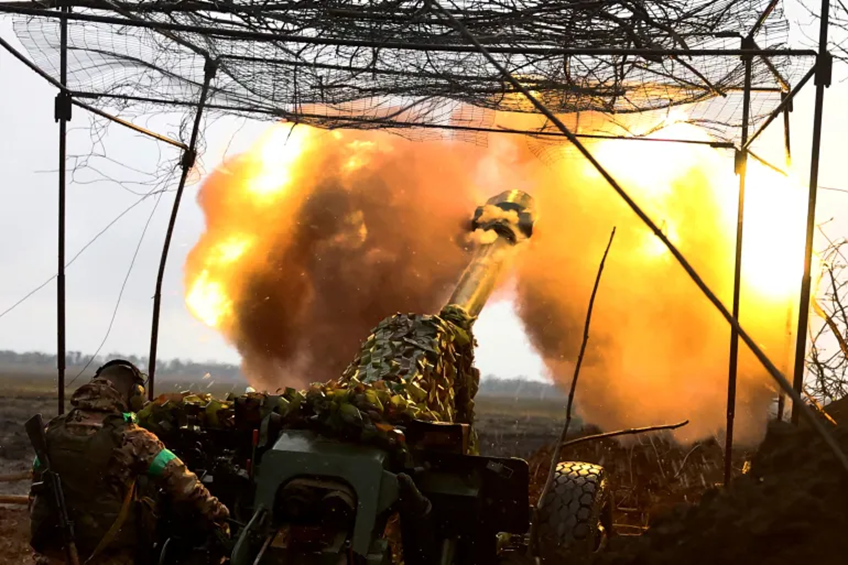 The TNT would be used for artillery shells [File: Kai Pfaffenbach/Reuters].
The United States is trying to secure supplies of TNT in Japan for 155mm artillery shells as Washington rushes weapons and ammunition to Ukraine for a planned counteroffensive against Russian forces.
For pacifist Japan, any purchase could stir controversy because export rules prohibit Japanese companies from selling lethal items abroad, such as howitzer shells that Ukraine fires daily at Russian units occupying its southeastern regions.
However, the allies appear to have found a solution to allow the sale of TNT amid a global shortage of ammunition, two people familiar with the matter told Reuters news agency.
"There is a way for the United States to buy explosives from Japan," one of the people with knowledge of discussions on the issue in Japan told Reuters on condition of anonymity, citing the sensitivity of the issue.
Export restrictions on dual-use items or equipment sold for commercial purposes are less strict than for purely military items.
Tokyo, which hosted US Defence Secretary Lloyd Austin this week, has told the US government that it will allow the sale of industrial TNT because explosives are not exclusively military-use items, the other source said.
The United States wants to add a Japanese company to a TNT supply chain to deliver the explosives to US military-owned ammunition factories, which will package them in 155mm projectile cases, the person added.
The Japanese Ministry of Trade, Industry and Economy declined to say whether any Japanese company had approached it about exporting TNT. It added in an email that items not subject to military restrictions would be assessed under normal export rules that take into account the buyer's intent, including whether their use would impede international security.
The Japanese Defense Ministry's Procurement, Technology and Logistics Agency declined to comment.
The US State Department did not respond directly to questions from Reuters about whether the US plans to buy TNT in Japan, but said Washington is working with allies and partners "to provide Ukraine with the support it needs" to defend itself.
Japan, he added, "has shown leadership in supporting Ukraine's defence".
Eager to help
Japan has already imposed sanctions on Russia over its large-scale invasion of Ukraine and offered assistance in the form of non-lethal aid such as bullet-proof vests and food rations.
Following Ukrainian President Volodymyr Zelenskyy's visit to Japan during the G7 leaders' summit in Hiroshima last month, Japanese Prime Minister Fumio Kishida agreed to donate jeeps and trucks.
Kishida wants to help Ukraine because his administration fears a Russian victory would encourage China to attack the self-governed island of Taiwan and embroil his country in a regional war.
Last year, he warned that Ukraine would be "East Asia tomorrow" and his administration announced Japan's biggest military buildup since World War II.
There appears to be growing acceptance in Japan of giving military aid to Ukraine, but the degree of lethality is controversial, said Tsuneo Watanabe, a senior researcher at the Sasakawa Peace Foundation.
"The fact that Japan decided to give trucks to Ukraine shows that things are changing. However, there does not yet seem to be a political consensus around the issue of sending lethal aid," he said.
Japan is one of dozens of allies Washington is asking to help arm Ukraine as it struggles with stretched military supply chains.
South Korea, which also uses 155mm howitzers, is among those the US has approached. A South Korean defense official told Reuters that Seoul's stance against providing lethal aid to Kiev has not changed.
Asked in Tokyo this week about the possibility of a change in Japanese policy on lethal aid, Austin told a news conference that any change would be a problem for Japan, but that "any little bit of support" for Ukraine was "always welcome."
Sources who spoke to Reuters declined to identify the Japanese company that would supply explosives to the US government and did not say how much TNT wants Washington to buy.
Reuters contacted 22 explosives manufacturers listed on the website of the Japan Explosives Industry Association. The only one that said it produces industrial TNT was Chugoku Kayaku, a Hiroshima-based firm that supplies the Japanese military.
"We have not received any direct requests from the US government or the US military," the company said in an email.
Asked if it discusses sales of TNT through an intermediary, the company, which lists an industrial TNT product on its website, said it does not disclose the identity of customers or potential buyers.
https://www.aljazeera.com/news/2023/6/2/us-seeking-tnt-in-japan-for-ukraine-artillery-shells-report
Joe Biden tripped and fell on stage while handing out diplomas at a military graduation ceremony.
It was the latest in a series of falls the 80-year-old president has had.
He was at the US Air Force Academy in Colorado when the incident occurred.
Mr Biden shook hands with the latest graduate and then appeared to be looking for a way off the stage.
He then stumbled and fell forward, holding out his hands to stop himself, and ended up on the floor.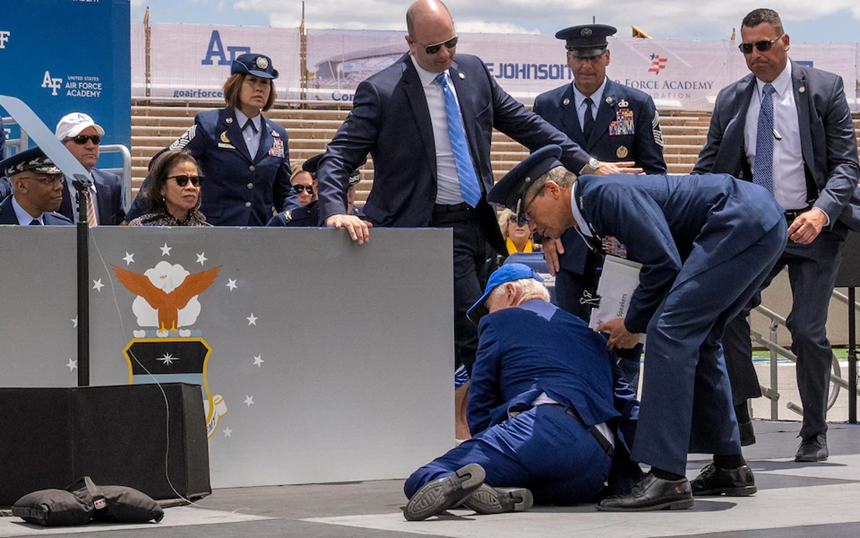 President Joe Biden falls to the stage during the 2023 United States Air Force Academy graduation ceremony CREDIT: Andrew Harnik
Mr. Biden then sat down on his side and appeared to struggle to get up.
He was helped to his feet by three men, including a Secret Service agent.
After falling, Mr. Biden returned to his seat unassisted.
As he was helped to his feet, the president pointed behind him, appearing to indicate what he had tripped over.
"I got hit by a sandbag," he told reporters with a smile when he arrived back at the White House on Thursday evening.
The president tripped over a 'sandbag'
Ben LaBolt, the White House communications director, said on Twitter that Mr Biden was fine, in a tweet:
Donald Trump was informed of Mr Biden's fall while on stage at a campaign event.
The former president said, "Was he at the Air Force Academy? Did he really fall? Well, I hope he wasn't injured.
"The whole thing is crazy. You've got to pay attention to it, you've got to pay attention to it. Even if you have to tiptoe down a ramp."
In 2020, Mr Trump faced questions about his health after he hesitantly stepped off a ramp after giving a keynote speech at West Point. Mr Trump later said the ramp was "very slippery".
Mr Biden's fall came after delivering a wide-ranging commencement speech to a flag-waving audience.
He warned graduates that they would be entering service in an increasingly unstable world amid challenges from Russia and China.
Mr Biden's doctor has declared him healthy and fit for service and is running for re-election in 2024.
A series of accidents
Mr Biden has had several previous falls during his time in office. In March 2021, two months into his presidency, he tripped three times trying to climb the stairs to Air Force One.
Last summer, he fell off his bike in Delaware after getting his foot stuck in the pedal cage when trying to climb down.
On that occasion, after getting up, Mr Biden said.
In February, Mr Biden stumbled again as he climbed the steps to board Air Force One, this time in Warsaw.
That month, Mr. Biden underwent his annual physical at Walter Reed National Medical Center in Maryland.
Kevin O'Connor, the president's physician, concluded that he was a "healthy, vigorous 80-year-old" who was "fit for duty" as commander in chief.
Other incidents have also raised questions about Mr Biden's fitness for office.
In 2021, he appeared to fall asleep during a session of the Cop26 climate conference in Glasgow.
He then kicked off January 2022 by assuring Americans that there are "plenty of reasons to be confident in 2020".
After a speech in North Carolina last April, he seemed to start shaking hands with thin air.
Last September, he made an egregious gaffe that particularly troubled some senior Democratic figures.
The year before, Jackie Walorski, a Republican congresswoman, had died in a highly publicized car accident.
But Mr Biden apparently forgot that she had died and began shouting to a White House audience: "Jackie, are you here? Where's Jackie? I think she's supposed to be here…".
https://www.telegraph.co.uk/world-news/2023/06/01/joe-biden-falls-trips-graduation-ceremony-colorado/
It has been almost a year since any Nepali Gorkha/Gurkha was drafted into the Indian army, breaking a two-century-old tradition, and the issue was not raised during the meeting between the two prime ministers.
Now India is trying to fool China with the Ramayana Corridor, a train journey that crosses the holy sites of both countries mentioned in the ancient Hindu epic.
Nepal's Prime Minister Pushpa Kamal Dahal 'Prachanda' is on his first foreign visit to India after taking office in December 2022. The prime minister is expected to demand better recruitment conditions for Gorkha soldiers who receive poor treatment on joining the Indian army.
But the issue has not been raised by either the Nepalese prime minister or Indian Prime Minister Narendra Modi.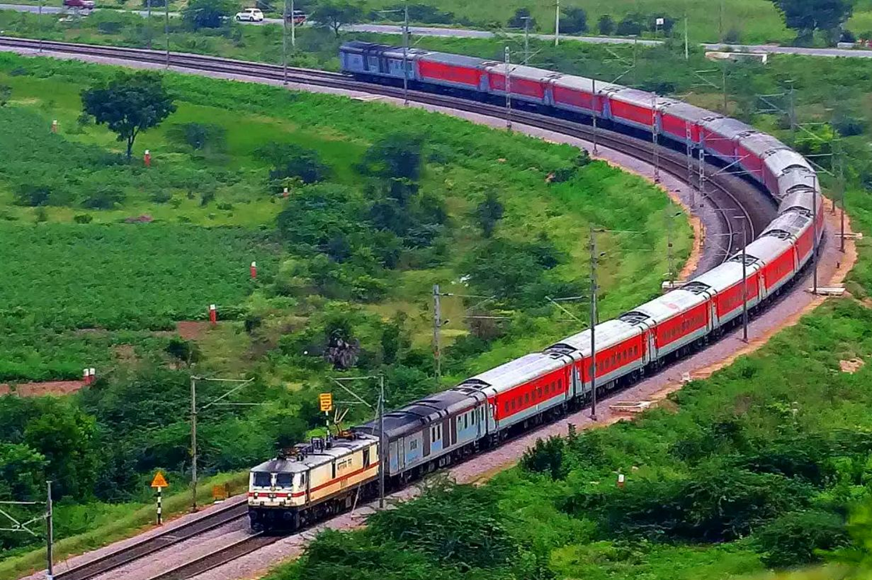 Indian foreign secretary Vinay Mohan Kwatra, in a press conference after the joint statement issued by the prime minister of the two countries, categorically denied that the issue had been raised. This indicates that the impasse over the recruitment of Nepali Gorkha soldiers will continue.
EurAsian Times previously reported that the centuries-old bond between the two countries is now under pressure due to the new recruitment programme launched by the Indian army in 2022.
Under the new Agnipath (Path of Fire) scheme, the Indian government has drastically altered the recruitment procedure to reduce the rising pension bill and make the force younger and leaner. Under the new scheme, 75% of recruits will retire after four years of service with a severance allowance but no pension benefits. Only 25 per cent will be retained for a longer period of service to receive a pension.
The Nepalese government has conveyed its doubts about the new system to its Indian counterparts. It has implored that recruitment into the Indian army should continue under the 1947 tripartite treaty between the UK, India and Nepal.
The 1947 tripartite treaty does not recognise short-term service, such as Agnipath, and there is also a social cost for those who return home after just four years of service in the Indian Army.
Every year, 1300 Gorkha soldiers from Nepal join the Indian Army. There are seven Gorkha regiments in the Indian Army, with 40 battalions and a total of 40,000 soldiers, but only a quarter of them are of Nepalese origin.
There are 126,000 Gorkha pensioners of the Indian Army in Nepal. The Indian Army's hands are also tied on this issue as it cannot have separate recruitment policies for different groups, officials explained.
Lord Rama comes to rescue weak ties between India and Nepal
Religious ties have been a resilient basis for ties between the two South Asian countries. The two countries share the spiritual heritage of Hinduism. Lord Rama is revered in both countries.
Now, India will create a trans-national rail network to highlight the shared heritage of the two countries in an attempt to fool China.
India Nepal Ramayana Corridor India Nepal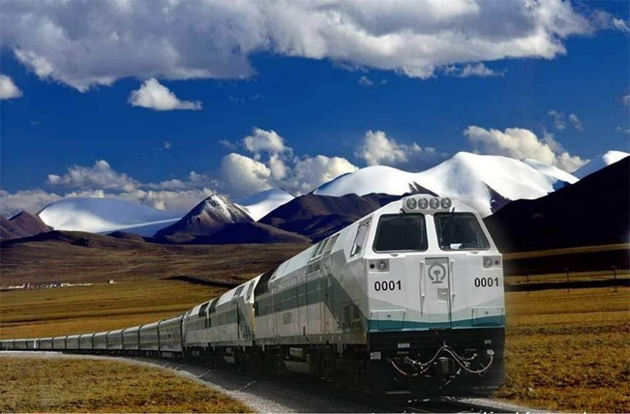 Indian Railways
Indian Railways will run a train to Nepal, creating a Ramayana Corridor. The railway line will link Janakpur in Nepal to India.
The special train will run through places that are holy to Hindus in India and have played a pivotal role in the life of Lord Rama, including Ayodhya – the place where Lord Rama is believed to have been born, Sitamarhi, Buxar, Varanasi, Prayag, Chitrakoot, Nasik, Hampi, Rameshwaram, Kanchipuram and Bhadrachalam.
Indian Foreign Minister Kwatra added that work is currently underway to identify locations for the project. Ramayana is the ancient Hindu epic which is a biography of Lord Ram. The Ramayana corridor will take Hindus from both countries to the places mentioned in the epic.
This is the second trans-border train that India will start to facilitate religious tourism between the two countries and strengthen the historical and spiritual bond.
Indian Railways has created the first transnational railway line to bring to life a Buddhist circuit that takes the traveller to the place where Buddha was born in Lumbini (in Nepal), where he attained enlightenment in Bodh Gaya (in India), where he delivered his first sermon in Sarnath (India), where he lived and taught in Nalanda (India).
Buddhism has been a prominent foundation of India's cultural links with countries in South, Southeast and East Asia. Buddhism, born in India, has been part of its spiritual heritage. During its heyday in India, its emissaries travelled abroad with the teachings of Buddhism, and the religion took root in China through Tibet and in Southeast Asia through Sri Lanka.
China has projected itself as the keeper of the Buddhist legacy. India, where Buddhism has waned but its teachings still form a large part of the cultural ethos, has begun to emphasise offering the religion to the world.
In 2022, China offered Nepal a multi-dimensional trans-Himalayan connectivity network, created by blasting tunnels through the Tibetan mountain plateau as part of its flagship Belt and Road initiative.
But the project has been plagued by funding delays. Presented as the "Tibet Train", a pre-feasibility study of this proposed rail network suggested it would be "an engineering feat" and costly, but not an "impossible task".
Financial delays have delayed work on the China-Nepal rail link. The Himalayan nation sees it as an extension of Mao Zedong's 1973 promise to Nepalese monarch King Birendra to build a railway line from Lhasa to Kathmandu.
Nepal-China rail corridor/Representative image
The railway project gained momentum after landlocked Nepal was blockaded by India in 2015. Given its frozen ties with India, the Nepalese government thought it prudent to seek alternative trade routes. Nepal has signed a framework agreement on the Belt Road Initiative (BRI), of which the rail link is a part.
The Chinese will bring the railway line to Kerung, extending its railway from Tibet, by 2025. But extending it to Nepal's capital Kathmandu will be more difficult. The Nepalese government also plans to extend the link to Lumbini, the birthplace of the Buddha.
Nepal and India have had strong ties since the latter's independence. A bilateral treaty in 1950 made Nepal a protectorate of India and made India responsible for its defence. Over time, Nepal sought treaty changes to gain more equal status with India.
Relations between the two countries have taken a downward turn since Nepal's 2015 economic blockade. The two countries hope their shared history with Lord Rama will keep their ties strong.
Ritu Sharma has been a journalist for more than a decade, writing about defence, foreign affairs and nuclear technology.
https://eurasiantimes.com/new-lord-rama-to-resurrect-india-nepal-ties-delhi-looks-to-outwit/